As some of you already know, my father-in-law passed away on Tuesday night from liver disease. We are thankful that James was able to be there. He wasn't there the exact moment of the passing but he did get to speak with his father on a couple of occasions and he got the chance to say goodbye.
I thought I would share a few photos of his father with you all.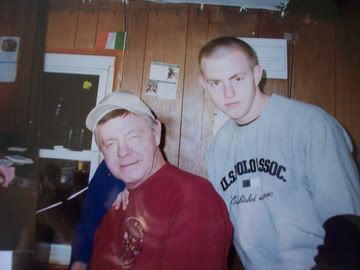 This is a picture of James and his father taken about 4 1/2 years ago. We had gone to New York to visit his father while on our way to England. (we lived in England for a year) This picture was taken at the boat club where his father loved to hang out with his buddies. James has a lot of memories growing up and spending his summers at the boat club. All the guys there are like uncles to him.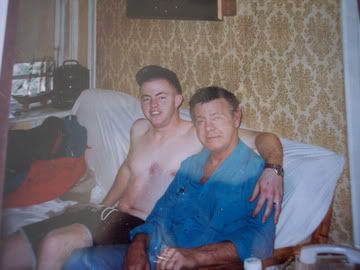 Here is a picture of James with his father in his father's apartment. This was taken the same week as the previous picture.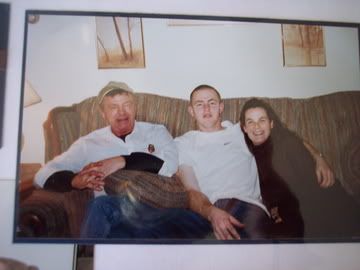 This last picture is of all three of us taken at James Aunt's house. It is the only picture I have of the three of us together. I think it is the only picture I have of me with his father.
Thank you all for you kind words and prayers for my family during this time. We appreciate everything. This is the hardest on James since his mother also passed away 2 1/2 years ago. My only hope is that I can be a souce of strength and encouragement to James that I would like to have if it were me going through this.