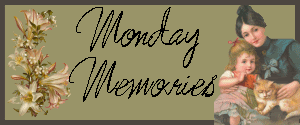 Have I ever told you about My Family's Trunk?
A few years ago, my father gave me a trunk that has been in his family for years. He told me that this trunk carried the luggage of my great-great-grandfather Anton Martineus Strand from Norway to America.
Now, this trunk has seen better days in its life. It is quite beaten and bruised. See?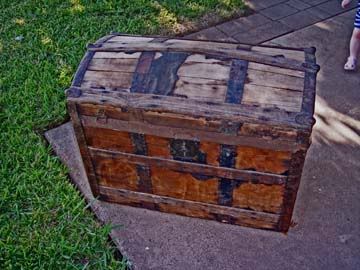 That is all the original fittings on it. Those black bits you see is the original leather that used to encase the wood. Most of it is now gone and by touching it, you would never know it was leather. It is so fragile.
Here is the inside of the trunk.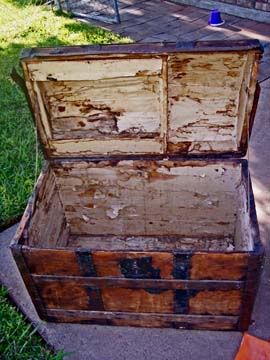 As you can see...it is pretty beat up. All that paper is dirty, torn and falling off from the inside of the trunk. And to make things worse, it has been sitting outside in our carport for 2 years because James wouldn't let me bring it in the house until I got it cleaned up.
Well, yesterday, I got the ultimatum from James. He said that if its not fixed up and ready to go by Monday (when the movers come to pack up our things) then it is going to the dump. Nothing like a little fear to motivate someone to do something they have been procrastinating on for years.
So, I bought the fabric yesterday to line it and am now in the process of tenderly removing all the paper from the inside of the trunk. Doing so has proved to me that this trunk will see more use. It is still a nice trunk. Just needs some love.
I am planning on storing my crochted items like tablecloths, doilies and linens and such in this trunk. I want to start a hope chest for Chloe and crochet her a doily for every year of her life so that when she gets married, she will have plenty of doilies. Because anyone who knows anything KNOWS that you simply cannot keep house unless you have 37 doilies. Anne of Green Gables said so!! And if she said it...then its a fact!!!
So, check back later this week to see the after pictures of my family heirloom.