I never wanted to be one of those mothers who took endless amounts of pictures of thier first kid and none of the subsequent children...but I must admit, this girl of mine is so dang cute, I can't help but take pictures of her.
And then, as if I didn't have enough to do with my time already, I sit around for hours just editing her pictures to see what cute things I can come up with. (oh, if only I crocheted for all that time...do you know how much I could get done?)
Here is the latest thing I learned how to do with my photo editing program. This is really neat and I stumbled upon it quite by accident. (isn't that how most really "cool" things are discovered??? By accident???Remember America???)
Anyways, check this out. I can make a group of photos now. Isn't it neat???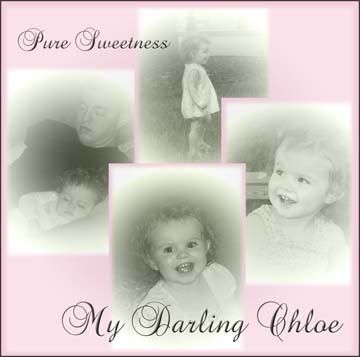 That takes a lot of work...but I like...no wait...I LOVE the end effect. It is gorgeous. Watch out in the future for many more pictures like this one...I think I have found a new hobby. (ha ha...I don't need any more hobbies)
And the scripture tags over at
Christian Woman Online
Inspired me to make my own. What do you think???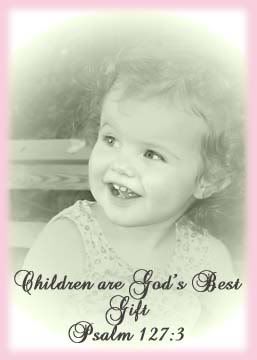 Well, I am off to bed now. I will have more to write about tomorrow.