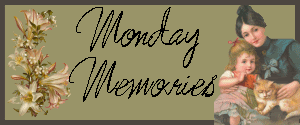 Licking the Spoon
Do you remember licking your mother's mixing spoon??? Yum!!!! I used to love it when my mother was baking. This meant my sister and I got to lick the beaters to the mixer. Ohhh...the chocolate cake...Ohhhh....the sweet divinity...Ohhhh...the peanut butter cookies. It was heaven for a child. Sheer bliss. There is nothing like sitting in the kitchen just waiting for the mixing to be done. (and hoping for your extra lucky day when you get to lick the bowl as well. That was usually just put in the sink since it was "undividable" between two girls.)
This is a memory I wanted to pass on to my daughter...so today, we made chocolate cookies with peanut butter chips.
First I put my old apron on Chloe. My mother made this apron for me one year for my birthday. Isn't it cute??? It is very vintage-y.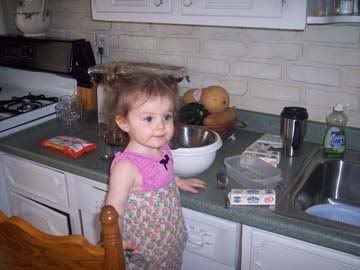 Next we need the butter...let's get this thing open. (quick, while Mama has the camera...let's go!!)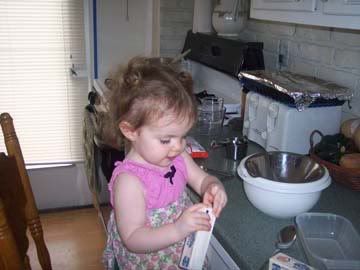 Then its time for one of the most important steps in making chocolate peanut butter chip cookies...the taste test. Gotta make sure the butter is cookie-worthy. (now that we have teeth its more like a "gnaw for chunks" than a "mere taste" though)
Okay...got everything in the bowl and time to stir it up.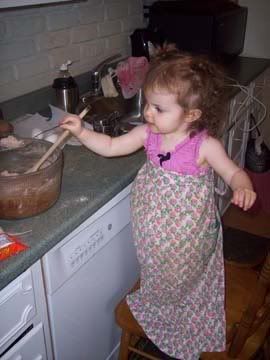 And another taste test. Is that flour okay??????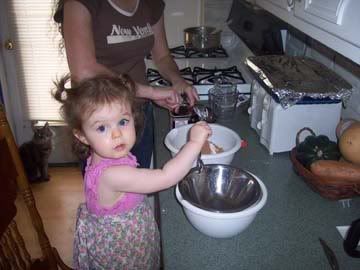 Must be since she went back for seconds. (and thirds and fourths) And once its all mixed up its time for the best part of the whole process. THE SPOON LICKING!!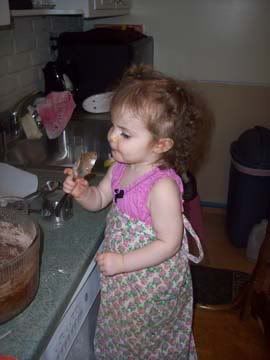 Hmmm...that was kind of good...yes, that was yummy. Think I'll have some more.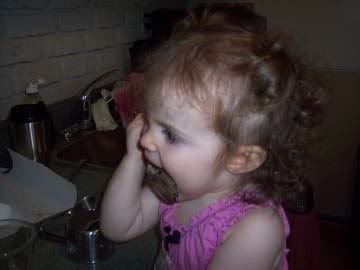 Fug also helped us make these cookies. He turned up his nose when I offered his some chocolate. He claimed that he only wanted a spoon. (I caught him later sneaking a couple of bites out of the bowl when he thought I wasn't looking though...it seems that even the Fug likes chocolate although I doubt he would EVER admit it.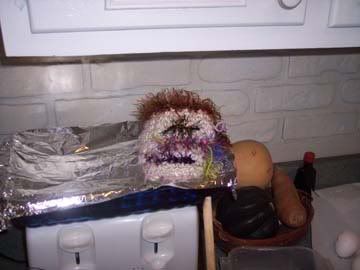 He did enjoy the aluminum foil though. He kept rolling little foil balls and throwing them around the kitchen. What a mess!!!
Once I taught Chloe this little spoon licking memory of mine, I realized that more than likely this will now be a habit. (she is a quick one, this kid is) A little "mama" part of me had the thought "Gosh!!! I'm feeding my kid RAW EGGS!!! How terrible!!!" But how can I deny my child this little taste of heaven??? So, the little girl inside of me gave in, grabbed a spoon and licked some cookie dough with my daughter.
I hope she will always remember these times with me. I know I remember them with my mother and I will cherish them forever. This is truly one of the joys of motherhood. Standing in the kitchen with my little girl...teaching her to lick a spoon.