My husband is wonderful. Truly wonderful. I am spoiled. What can I say? Christmas morning he had a special "surprise" gift for me. He had taken me a couple days earlier shopping for new clothes which was fine...and plenty. That was more than I was expecting for Christmas and I really got some lovely things.
Well, after all the gifts had been opened on Christmas morning, James ran downstairs and came back up a few minutes later with a reciept. He had bought me a book that has been on my wishlist for some time, only it hadn't arrived yet. (sound familiar??? think
wedding anniversary
) Anyways...my book arrived today.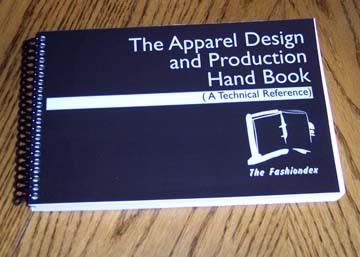 Doesn't look like anything special? Well, let me tell you a bit about this book. Its called
The Apparel Design and Production Hand Book (A Technical Reference).
Inside this book are lists upon list of "standard" measurements for clothing garments in ALL sizes. Every measurement you can imagine is in this book. They even have a few garment styles for each size category and give you the specific measurements for those garments. Boy am I excited. Completely ecstatic. I can hardly wait to put this book to use. I know its going to have a major impact on the quality of my patterns. Be prepared for some gorgeously designed patterns coming out this next year. This book will take me a step above! Look Out World! I'm going places!!!
I also wanted to share another gift with you. I asked for a Toby Mac cd and wouldn't you know it but I got two. Yay! I love this guy's music. And just in case you are unfamiliar with him...he was one of the three members of my utmost favorite band of all time...
DC Talk
. Anyways...I just wanted to share a song from my new cd with you all. I have fallen completely in love with this song (and the whole cd, for that matter)
You don't have to listen to the whole thing. Its rather long and only the first couple of minutes is the actual song from the cd. This is the only video I could find for this song though.
Have a wonderful day everyone.