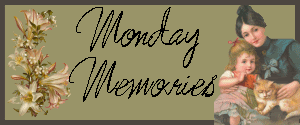 Christmas Memories
In the not so distant past, we celebrated Christmas. And while the memory of this past Christmas is not to be considered ancient, it is still a memory and thus has earned the right to be my Monday Memory.
I want to tell you today about our Christmas Eve service we celebrated as a family this past Christmas. As many of you know, this past Christmas was the first time in many years that my whole family was in the same place at the same time. We have quite a large family (6 kids plus spouses and children) so as you can see, it is difficult to accomplish a full family reunion.
Well, this Christmas we did it. All of us gathered from our own ends of the world for Christmas Eve. My parents had a service at thier church (my father is the pastor there) on Christmas Eve morn and it was our family who put on the presentation.
First, my four brothers and my parents got up front and sang a medley of Christmas carols.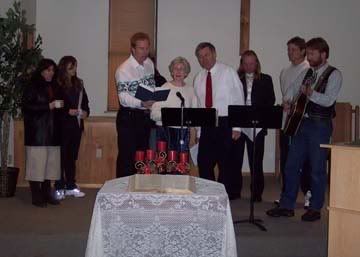 Then we had a mixture of all sorts of things. My youngest brother (who is 9 years older than me) did a magic show. He is a very talented man. I really enjoy watching him.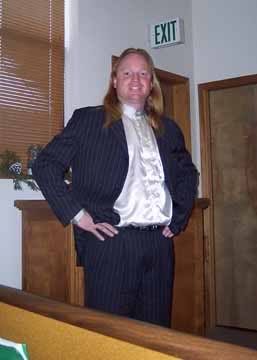 We had fun things like this intermixed with Bible readings. Different members of the family would read parts of the Christmas story from the Bible.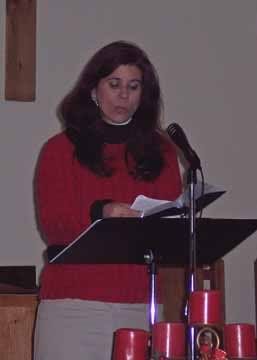 One of my brothers played his harmonica. (he is pretty good on this thing.)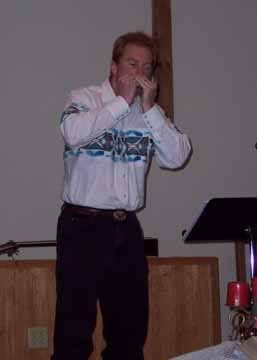 Another brother led the congregation in more Christmas carols.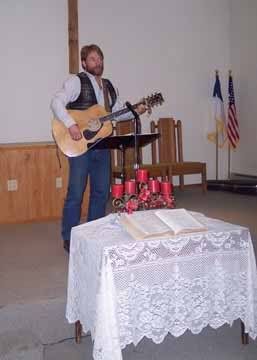 Two of my neices and one nephew sang the song "We are the Reason". It was so special to see them singing like that. I don't get to see them very often. They sure do grow up fast.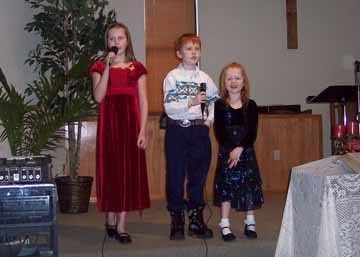 James and I had made a powerpoint presentation set to music with pictures and everything. Everyone seemed to like it pretty well. When the congregation was leaving the church, some of them said that this was the best Christmas presentation they had ever seen. That made us feel so good. We had alot of fun doing this as a family. It was unique.
I hope you enjoyed my memories today. I leave you with a picture of James, Chloe and I taken on Christmas Eve morn at my parents chuch. Have a wonderful Monday everyone.