I am drooling all over myself!! Look at what some wonderful fairy godmother at
the ville
dropped into my mailbox today for Holidays in July!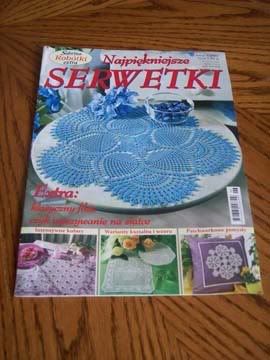 Oh my goodness! I can hardly believe it. These are some of the most gorgeous doilies I have ever seen. Stunning can't even come close to describing these doilies. AND I MUST HAVE THEM!!! But the magazine is written in another language with charts for these doilies. I don't know how to crochet from a chart...YET!
Just look at these gorgeous doilies...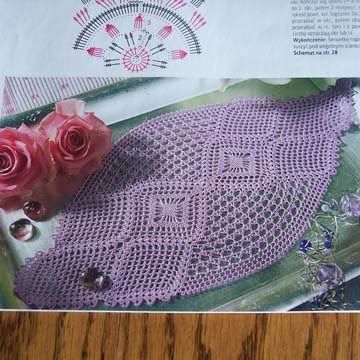 Gorgeous, I tell you...gorgeous. I was literally ohhhhing and awwwing as I was flipping through this magazine. I kept thinking to myself "I need that one...oh! I need that one too. AND that one!" Each doily in this book needs to be made and displayed in my house. I have decided that.
As I was flipping through my new magazine (and being careful not to let any drool drop on the pages) I opened up a page somewhere in the middle and what do I see???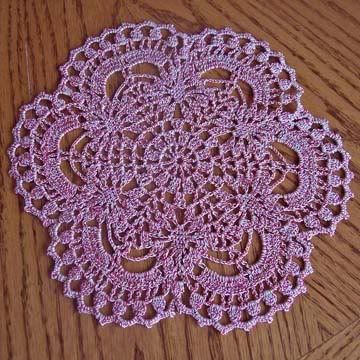 A doily just for me!!! Isn't it gorgeous??? I am assuming that this thread is from another country since the magazine is and the package it came in had a foreign address and foreign stamps. This is DEFINATELY going in my
Anne of Green Gables challenge
. No doubt about that.
There are so many doilies in this magazine. I can't get over it.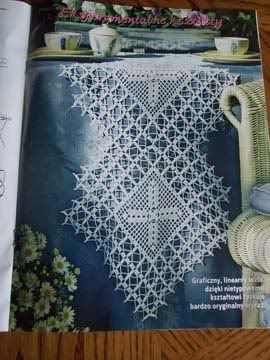 That's another one that is calling to me...begging me to make it for my dining room table. (or bedroom dresser...wouldn't it make a stunning dresser scarf?) So, I guess this means I will be learning to crochet from a chart now. I have been wanting to try it for some time now. This will be fun! Thank you so much fairy godmother for the delightful surprise. I really was surprised and this magazine will be used. You can count on that!