I did it. I finally stopped procrastinating and I did it. I frogged the sleeves of the sweater from my Cables of Winter Skirt Set and I re-crocheted them. Yay! I feel like a load is lifted from my shoulders. This was something I should have done months ago. Months and months ago. I was "supposed to" release this pattern along with quite a few other patterns on my website last October, but because I never got around to re-crocheting this sweater (and an apron which I will get to tonight or tomorrow) I couldn't release anything.
In addition to re-crocheting the sleeves, I also photographed the set on Chloe. I will show you the set. (which will be available this weekend sometime on my site for purchase)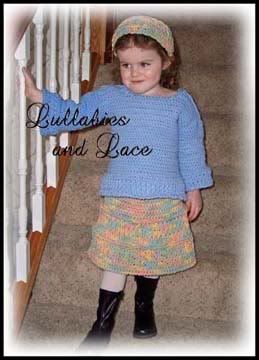 And another shot...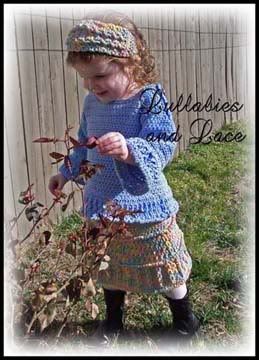 I am quite pleased with this ensemble. It was rather quick for me to design and crochet and yet its cute and stylish. I love it.
Well now... I am off get some things done around the house and then I need to re-crochet that apron and then work on something for my "Thing-A-Day" challange. (probably will just crochet a mug cozy for today's thing) Have a great day everyone!