I am missing Thing 6 for my Thing-A-Day challenge because I have been too lazy to photograph it. Its upstairs and my camera is downstairs and oh boy...if that's not lazy, then I don't know what is. I mean, I do go upstairs every so often...I don't know why I can't just grab it and bring it down with me.
Anyways, I finally photographed Things 7-9 and I will proceed in showing them to you.
Thing #7 ~ 3 dishcloths using my utmost favorite dishcloth pattern in the entire world.
Thing #8 ~ even more dishcloths...this time in bright colors that were leftovers from a previous project. (probably a dishcloth related project)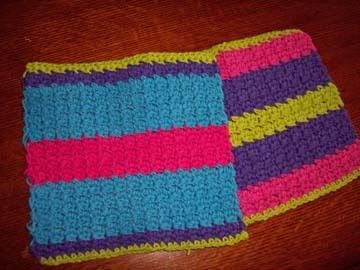 Thing #9 ~ I went for something different yesterday and decided to make some bread. Okay. So I make bread all the time, but I thought it would be fun to try a
new
kind of bread. An old secret pal of mine sent me a delightful bread recipe book and so I browsed through it for bread I had never made before. (of course, let me say here that there are many recipes in this book I have never made before...I had to find one that had ingredients I keep on hand.) This is Swedish Limpa Rye Bread.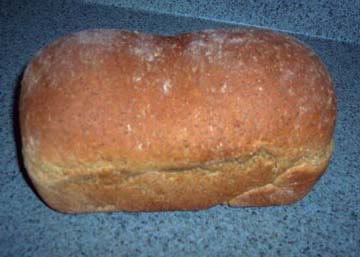 We are going to have it tonight for supper with some corned beef and maybe a side of mashed potatoes and some salad. YUM!
So, now I am off to figure out what Thing #10 will be. According to my schedule, I should have started calligraphy yesterday...so maybe I will do that today. Hopefully I will have something finished by tonight. (because that is the whole purpose of this isn't it?) And you might also get lucky and I will photograph the bloomers I made for Thing #6. Who knows.