I needed help today picking out which WIP from my list I would work on so I headed over to a totally random helping website and created my list. Here are the results...
List Randomizer
There were 7 items in your list. Here they are in random order:
girl afghan
dragon picture
tablecloth
doily
knit sweater
place settings
quilt
Timestamp: 2008-05-28 12:42:30 UTC
Sooo...it looks as though I will be working on the girly afghan today. Maybe I can get it done and out of my Workbasket.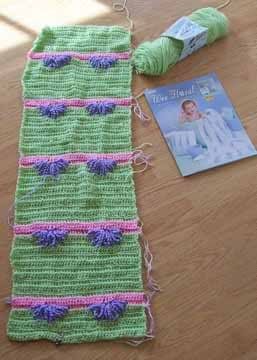 You will have to check back later in the day for my "after" picture. I hope to take a picture of my progress this evening and I also hope that I will have at least another panel done on top of this one...we'll see.
I do have something to show you for my work yesterday though. It was my sewing day and I finished a dress for Chloe...all but the zipper which I do not have or I would have put it in.
Simplicity 3512
.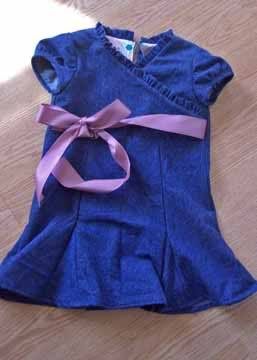 I used some leftover fabric from my
favorite skirt in the whole wide world
for this dress. Now Chloe and I can match. (how sweet...as if this were the first time we matched or something) Little did I know when I bought this pattern that the skirt of the dress was gored. WOW! Now we can
really
match...
because my favorite skirt in the whole wide world
(which I am wearing today) is gored. Imagine that!!!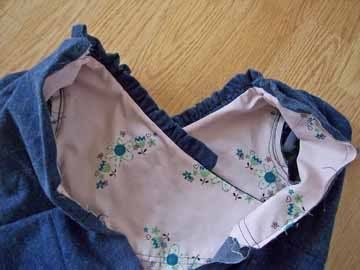 As I was sewing along on this dress I came to the part for the lining. LINING!!! Oh Goodness! I must have skipped that part. Quick! Lining. Think Quick! Ahhhh...that's it. Leftover fabric from the dress I made myself for Chloe's birthday party. Opps. I forgot to show you that dress. Maybe I will get a picture of it today. Anyways, that leftover fabric rescued me and I finished the dress you see above. (aside from the zipper which I mentioned earlier)
I started 3...not two like I thought, but THREE nightgowns for Chloe last night. They are almost done. I got to the part where I was attaching the single fold bias tape to the neckline and I sewed it to the wrong side of the fabric on the first nightgown. That was my cue to put the project down and go to bed. So, I will finish those nightgowns tomorrow for my next sewing day.
I am off now to color lighthouses with Chloe and count to five. (school) Then I think its time to get to work on that afghan. Have a fun day everyone. Don't forget to feed the fish. (opps...that was meant for me)