That was yesterday. My cozy cake-ish sort of day. I baked and crocheted all day. (as far as I can remember, at least. It was such a long time ago) Okay. Let me think here. Since it was Friday that means it was time to crochet something for my Boutique. I decided on a teapot cozy and chose some lavendar yarn in Simply Soft. Scrumptious!
I also found the perfect button to accent this delightful yarn. See?
I love the ties on this tea cozy. That is probably my favorite feature of this design. It ties on either side of the teapot to hold the cozy in place.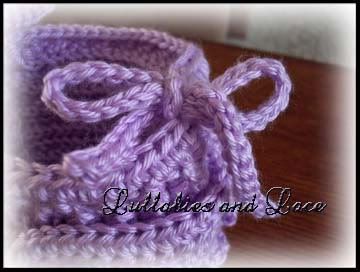 As you may recall, I mentioned the fact that my dear friend Miss K and I are throwing a small tea party on Sunday. (tomorrow) It will be an opportunity for ladies in the church to get to know other ladies in the church they might not know. At least for Miss K and I. There are plenty of ladies we would love to get to know on a more intimate level and we just can't accomplish this on Sunday morning.
Well, I began my baking for this tea party yesterday. I won't show you what I've made so far though. I will save that for tomorrow when I show you the actual tea party. But what I will show you is what I did with some leftover cake batter I had. Miss K informed me that the youth group was getting together for a pool party last night with another youth group from up north. What better way to practice my cake decorating skills than on a bunch of youth who will eat anything in sight no matter what it looks like, right?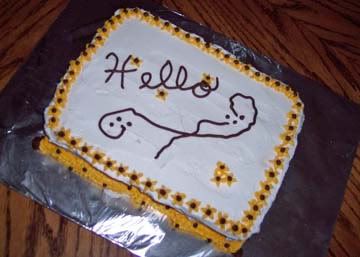 It turned out terrible. Absolutely terrible. I took it anyways and I don't think there was much left to the cake by the time I left. I just can't seem to get this consistancy thing down right. Uggg.... I think I may have to buckle myself down and sign up for one of those Wilton classes. I don't want to, but I may have to if I am going to get this right.
I spose you would like to see some pictures of the pool party? (well, at least I know James does so I will post some. You all just have to suffer through tons of pictures of Chloe)
We arrived at the house and went to the restroom to change into our suits. What follows now is the dialouge of Chloe as she anxiously awaits to "go fwimming".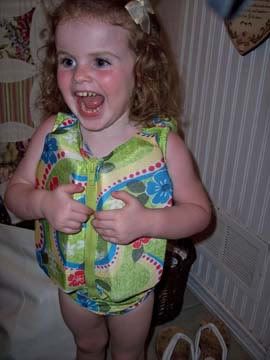 *excitedly* -
"Ahhhhhhhhhhhhhhhhhhh! Go Fwimming!! Go fwimming now."
"Oh! What's that? You hear sumping?" (the teenagers outside are jumping into the pool and screaming)
*something must be funny to her*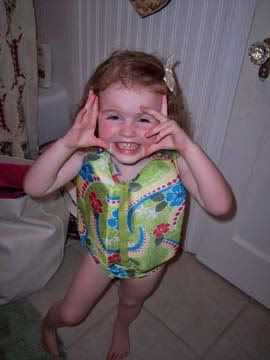 "I see you!! Go fwimming now."
At which point I put the camera away and took her swimming. We found a floaty device and sat in it. Everyone thought it was adorable so they grabbed the cameras for a kodak moment.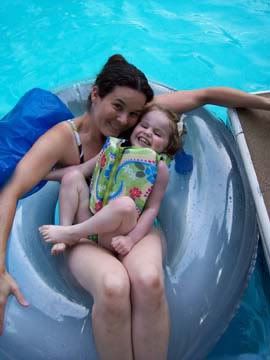 Its taking a bit longer than Chloe's attention span. ("get out now", she says.)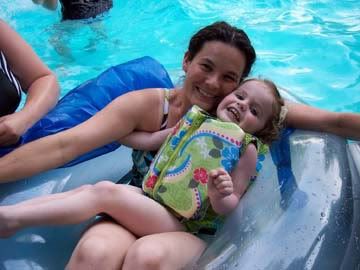 We leave the pool and dry off only to find out little Chloe wants back in. (none of the teenagers got out when she did)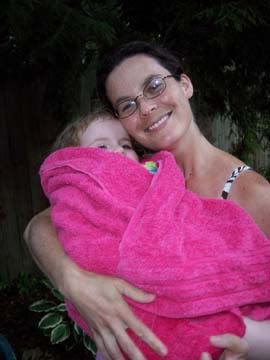 So the pastor's son tells me that he will take her in for me, if I want. YES! I
do
want because what I don't want is to get back into that icy cold water again.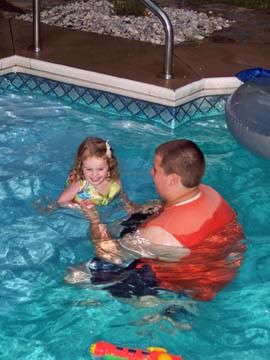 I think that was more fun than boring ol mama anyways. She laughed and giggled and got tickled by the tickle bug AND the tickle monster. (there
is
a difference, you know)
Well, now...its time for me to go mow the yard and dead head the roses before I head over to Miss K's to set up for our tea party. Have a glorious weekend everyone! Enjoy this summer while its here. (because its such a wonderful summer to enjoy) I'll chat at you later.