While visiting my aunt Nancy last week, she took us to a lovely little tea room close to her house. What fun we had. Aunt Nancy loves "gussy-ing up" so we went full gussy. Hats, jewelry and everything. Chloe LOVED it! Here are some pictures of us and the tea room.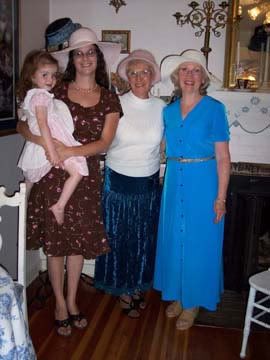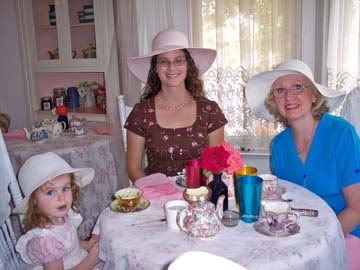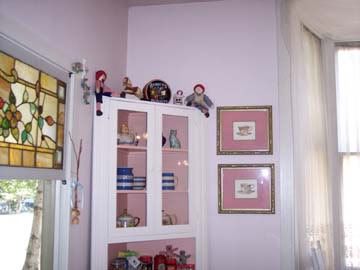 I had to take that picture. Do you see those little Raggedy Ann and Raggedy Andy dolls up on top of that shelf? So cute. I love vintage!!!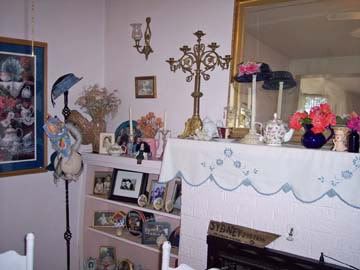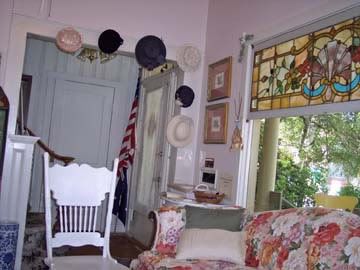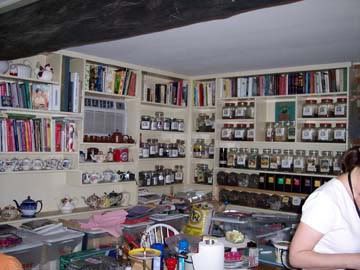 I love all the cookbooks in this kitchen. The owner of the tea room was kind enough to let us look through her kitchen. Her tea room is in an old house built in the 1850's. Ohhhh...the vintageness of it all. It was beautiful. I got alot of ideas for when Miss K and I open up our own tea room someday. (big dreams of ours)
Well, I am off now to maybe hit a few yard sales with my sister-in-law. Then we are having a big family "to-do" tonight. A little sad without James, but we will have fun nonetheless. Have a wonderful weekend everyone.