I just wanted to share some more photos of Leavenworth with you all. This really is one of the coolest places in the world. It rates right up there with Stratford-upon-Avon in my book. I suggest you grab a towel or cloth of some sort as this post may leave you drooling all over your keyboard.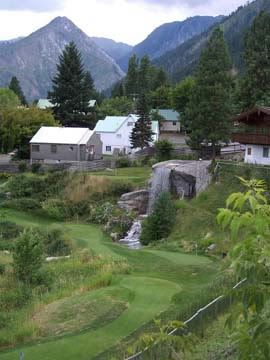 I could leave it at that picture alone and I know you all would want to go there. But I can't do that. I MUST show you more!!!!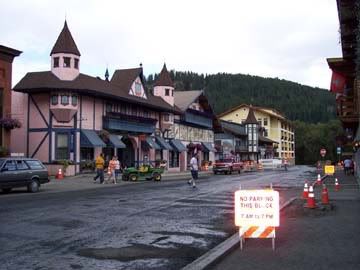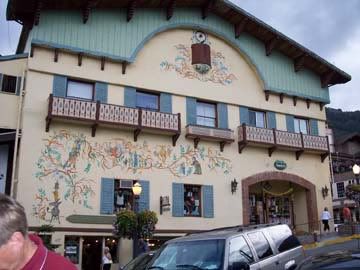 All the shops in this village are painted decoratively and have flower boxes everywhere. Its gorgeous. The construction did take away from the ambiance a tad, but oh...what a gorgeous place. And the German food was to die for. I loved it!!! Reminded me of when we lived in Germany...although the Bratwurst was quite a bit more spendy than it was while living there.
The coolest thing was seeing the doggie dishes filled with water outside the shops. Each shop would put out a doggie dish for the dogs. I guess its a dog-friendly place. Tons of people were walking around the village with thier dogs in tow. What a fun place.
Now I leave you with two more embroidered squares for that quilt I told you I was working on. Have a wonderful day!!!