We are finally settling back into life after a busy summer. Things won't stay settled for too much longer since James is due home in a couple of weeks. (I can't specify exactly when...but you WILL KNOW when he gets here!) Today I brought out my WIP afghan again. (more specifically the knitted one)
Got the square done I started Sunday evening and was able to get about a quarter of another square done this evening while watching
Thoroughly Modern Millie
. Cute movie, but I was extremely disappointed in the couple of curse words thrown in there on the sly.
Anyways, here is the finished square you saw on the needles the other day.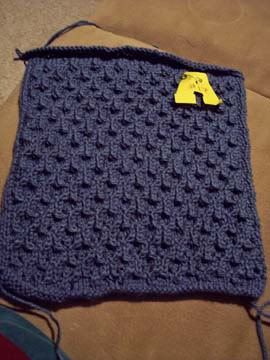 And part of the next square.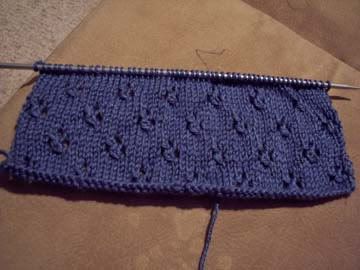 These two squares lean on the simple side. That's okay by me though. Whatever it takes to get this afghan done and out of the sewing room. Tomorrow I plan on sewing a winter coat for Chloe. I cut it out this morning and its all ready to go. Just gotta get in the mood to sew now.