Square #5 is finished and square #6 is over half done. Woo Hoo! I've been a knittin' fool today and my index fingers are about numb. I thought I could finish that sixth square this evening but alas, the telephone beckoned and I answered. (first James and then my parents) Here is the completed square 5.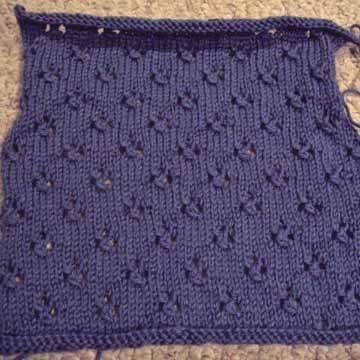 And here is the portion I have finished tonight of square 6. I apologize for the blurry picture. Its late, I'm tired and I don't feel like retaking the picture. Sorry.
Tomorrow I will hopefully be making this
dress and jacket
in a beautiful navy blue. I can't wait! Good night everyone!