I feel as though we have moved into a completely different house. This is not a good feeling, but rather a bad one. A bodily sort of feeling...an aching back, aching bones, aching all over sort of feeling. But, I do have to say that I am very pleased with what I have accomplished so far. Check out these before and after pictures. First I will show you what Chloe's bedroom looked like before the transistion. Then I will show you what it looks like now from the same angles.
Before...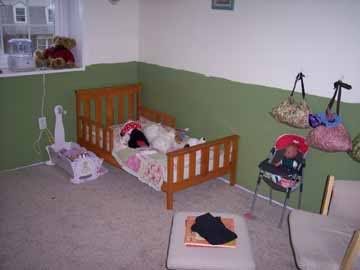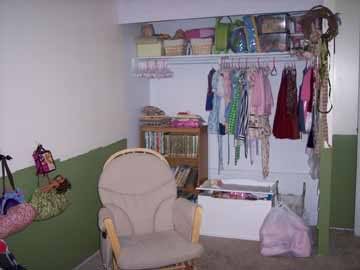 And after...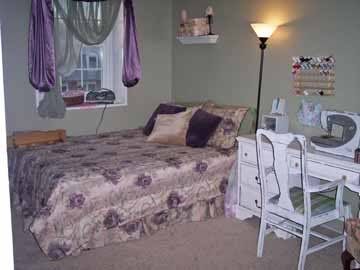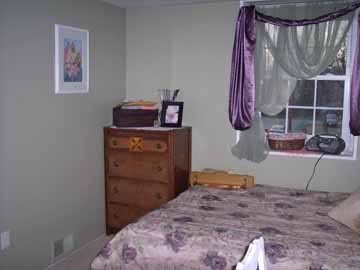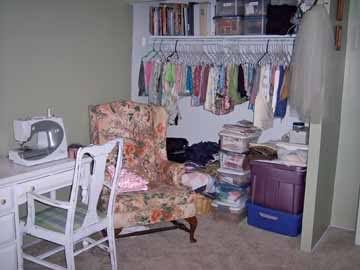 I love it! I love it and love it and love it some more. Its going to be so much fun working on my sewing projects in my new room. My first one is to finish that pink item you see on the chair. Yup. A little something special for Chloe's room. Once I get it done I will be able to show you the before and after pictures of her room.
Now I was supposed to prime and paint my bedroom today but golly gee if I'm not pooped. I think I shall call it quits for the night and head downstairs to sit and stare at the wall. Have a great evening everyone!