I love ginger. I adore it. I could live off it. This is my favorite part of Christmastime. Ginger-
everything
.
Gingerbread (the
real
stuff...not the cookie)
Gingerbread cookies
Gingersnaps
Gingerbread houses
Candy corn (oops...wrong holiday. But I still love the stuff)
Now don't get me wrong. I love other holiday fragrances. All spice, cinnamon, cloves and nutmeg just to name a few, but nothing says Christmas to me like ginger.
Today we began the ginger portion of our holiday baking. My delicious gingerbread (the
real
stuff...not the cookie) just popped out the oven and the aroma is filtrating my house at this very moment. (that and the country-fried steak that's about to go in the oven as soon as my chocolate cake roll comes out) Yum! I can't wait until Ladies Night Out tomorrow night at which I will be sampling this seasons gingerbread.
Also, I would like to show you our Gingermen (and ladies) on skies. These are what Chloe and I made for the cookie contest that will take place at the Ladies Night Out tomorrow night.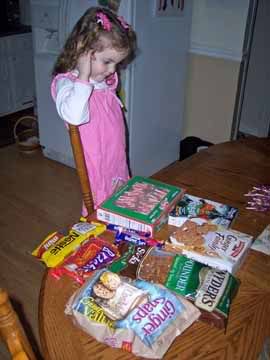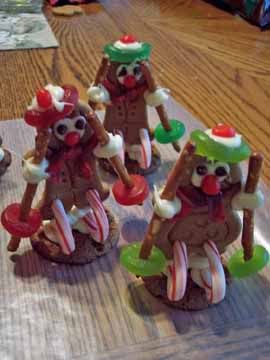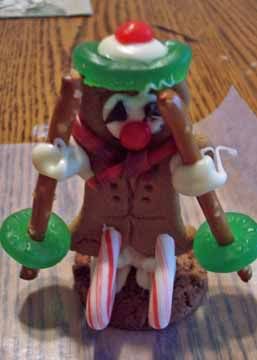 Have a gingery sort of evening everyone!