I can't believe it. I really can't. Christmas is 15 days away and I've not done a lick to prepare. Well, that's not entirely true, but still. It seems like it creeps up faster each year. One of these years Christmas is going to be over before I even realize its time again.
Ahhh...but not this year. I caught it just in time. This evening we began our holiday candy making.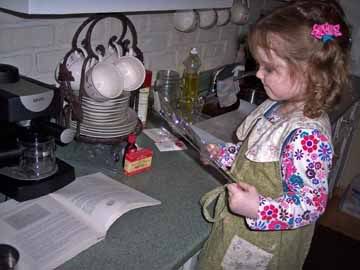 Today was lollipops and the first batch of caramel corn. So this was my first attempt at lollipops and, as you can see, I didn't quite get them spherical. I don't know how I am supposed to accomplish this feat while pouring boiling sugar syrup from a scalding pot that I can barely grip with both hands. (weakling...I know) But Chloe likes them and thats the point, right?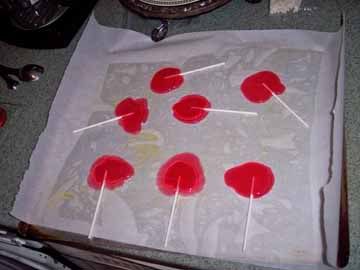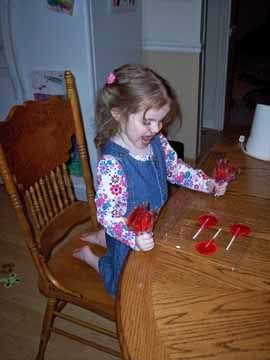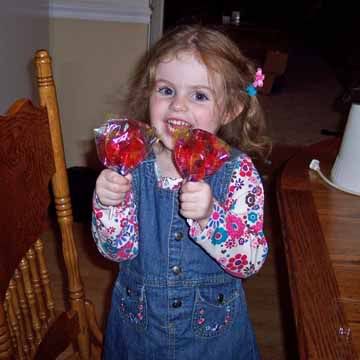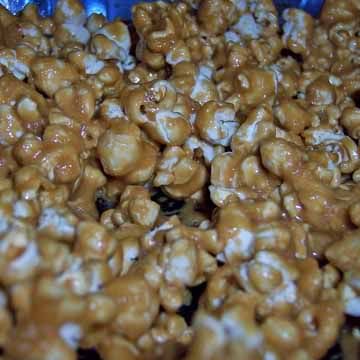 Yum! Oh boy...I am getting excited with all this sugar in the house. What next??? Probably some goodies for the Ladies Night Out friday night. I am thinking gingerbread, chocolate cake roll, "special cookies," (I can't say
what
because its a contest and I wanna WIN) a cheese ball and some crab dip. For my own Christmas pleasure I think I shall make divinity, fudge, chocolate mint cookies, more caramel corn and maybe even quite possibly I could even maybe kind of try my hand at some mincemeat pies like we used to have in England. Oh how I miss those delicious morsels.
I am off now to scour the internet for mincemeat pie directions. Have a wonderful evening everyone.