Coming Soon!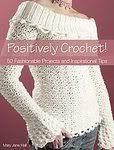 This gorgeous sweater on the cover of my
"Positively Crochet"
book made in this delicious yarn I ordered through my LYS. (which I just found a couple of weeks ago)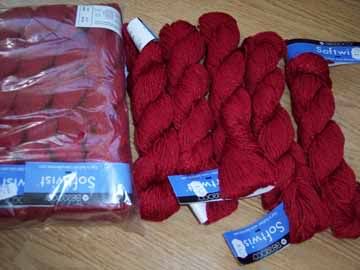 I've got a bit of work to do with my business, but just as soon as that is done I will begin work on this sweater. I can't wait. I am calling it "school" for myself. My main goal is knowledge of how to attach sleeves to a sweater design. I want to get this sweater done in time for Christmas. Originally I wanted to get it done in time for our Christmas photo but since we are taking those this coming Monday and I still have to buy the items to make Chloe's Christmas dress (and sew it) I don't think it will get done (or started) in time, so I am shooting for Christmas.
Anyways, I would show you pictures of our trip last week but the camera got left in the car we traveled in and I have no pictures. I am hoping to get my hands on the camera tonight or tomorrow morning. (because I
really
NEED my camera) I am off now to finish typing a pattern (from which I am currently "stalling") and then get supper on the table. Grilled tenderloin and roast potatoes tonight. Have a wonderful evening everyone.