Yesterday my parents drove Chloe and I to one of my most cherished parks in Phoenix. We celebrated my seventh birthday in this park and my parents could not believe how much I remembered about that birthday in the park. I remember the first and last name of the girlfriend who came to my party that year. I remember the My Little Pony toy she gave to me, my very first one. It was the year I received my first Bible (which I still own). Yes, I always feel a deep urge to stop by this park whenever I visit Phoenix.
Growing up we nicknamed it The Peacock park for the peacocks roaming the grounds. Unfortunately we were unable to locate any yesterday. When Papa asked Chloe what a peacock was, she informed him, "its a rainbow bird".
We did, however, see many chickens, hundreds of pigeons and even a bunny. I just love the scenery here in Phoenix. I kind of miss it here too. It really is a unique beauty that can only be found in Arizona.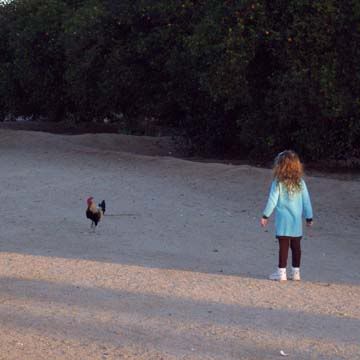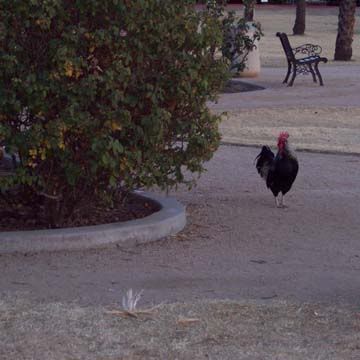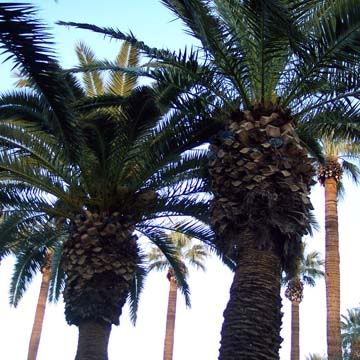 Can you see the pigeons roosting in that palm tree? We could hear their cooing and rustling of feathers as they nestled down for the night.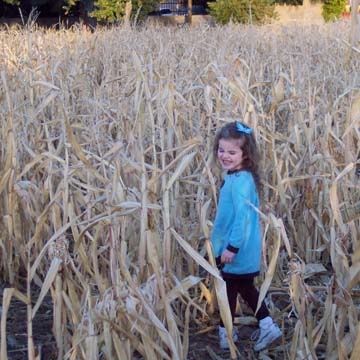 A part of my heart will always remain in this beautiful desert.