Square number 8 is complete. Wooo Hooo. Am I on a roll or what? I only have on more square to do and then I will be HALF WAY DONE! (is it sad that I am counting down to half way?)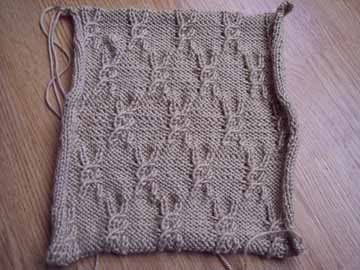 I think once I hit halfway, I may have to take a break from this knitting thing. Maybe more crazy squares? or even some...can you guess???
doll clothes
! It could be possible that I might even drag out a full blown sewing project. Chloe needs some new dresses for spring. We shall see. We shall see. But for now, I have to decide which square will be number 10.
Since I have been working (or NOT working) on this afghan for 3 years now, here is the book I am using.
60 Easy To Knit Pattern Stitches Combine to Create Sampler Afghans
. Have a great day everyone. We are off to run errands a day early.