When the weather cools you down to a chilling 2 degrees, what is there left to do then brew a cup of tea and get cozy? Nothing.
So, that's what I did. I settled in with my cup of
Caribe tea
and crocheted a few cozies this past weekend. (These will be for sale in my Etsy shop.)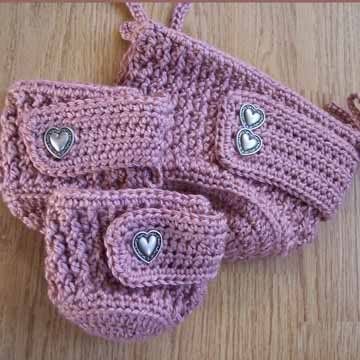 I started with a customer order. One of my customers bought my dusty pink rose teapot cozy set but lo, and behold, when I looked in my drawer the teapot cozy was missing. Where oh where could it be? Nowhere. It truly was MIA. So...I headed to Joanns to find matching buttons thinking I could simply crochet up a second teapot cozy to match the mug cozies but do you they have the same buttons they sold two years ago? Nope. I found some similar so I then recrocheted the entire set. (my customer was okay with this....I asked before I did it)
I found myself in the mood for more cozies and so I sat and crocheted and sipped tea and crocheted some more.
I love the purple flower buttons on that set. Its a four cup teapot cozy with one mug cozy.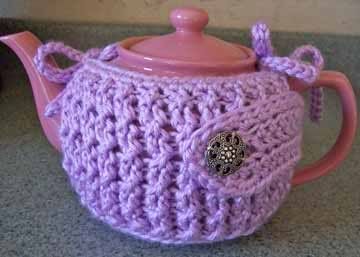 I had enough lavander yarn leftover for a second teapot cozy. This too is a 4 cupper.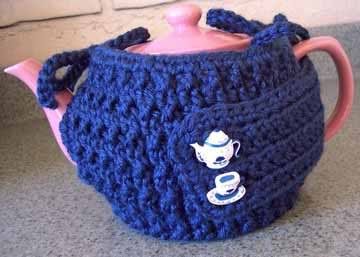 And then the teapot cozy I have been planning on crocheting for two years. The navy blue cozy with teapot and teacup buttons. Aren't those buttons adorable? I only hope they have more because I have a little feeling they will be a huge hit.
Since my pictures didn't come out very well, I will be re-photographing some of the cozies today before I list them on Etsy. Now I am off to make some cinnamon bread and then I plan on showing you a couple of dresses I sewed up last night.