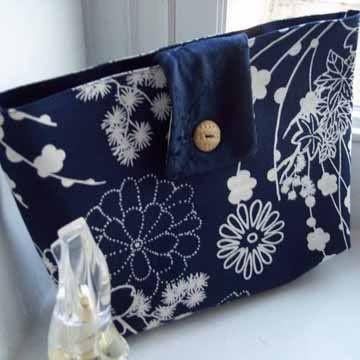 I made a major decision regarding my business recently which some of you may already know (if you are part of my pattern testing forum where this decision was announced a couple of weeks ago then this is not news to you.) The decision to quit designing crochet patterns did not come easy to me. Let me explain why I made this decision and then what I plan to do with my future.
Designing crochet patterns to sell takes alot more work than the average crocheter realizes, I believe. First, I can't just sit down and crochet whatever pops into my head. I have to make sure that every new stitch technique is written out and photographed as I come to it. Every row must be written out as I crochet it. (and crossed out as I frog) Once the design is done, the hard part begins. I spend many hours typing up a pattern and resizing it into multiple sizes. Then into testing it must go. I struggle to find adequete, reliable testers. Many times I have recrocheted one of my designs a year or two later only to find major errors in the pattern. ACK! I think about all the customers I have sold that pattern to and not a single one has come to me with questions about that error. This frusterates me to no end because that means I have been selling subpar patterns and that reflects back onto me and me alone. (not my testers)
I found myself with a lack of passion this past year. I would have an idea for a gorgeous dress to crochet for Chloe, but when I contemplated all the work it would take just to get it crocheted and typed up and tested to get the pattern on my website...all desire to make the cute dress flew out the window and I would run to JC Penney's and buy one.
I am not willing to invest the time any more in designing crochet patterns. There are other things, at this point in my life, that I would rather be doing. I want to sew. I want to make doll clothes. I want to play on the floor with Chloe. I want to read some really good books. I want to bake interesting breads. I want to go to the park without feeling guilty that I'm not spending enough time on my business.
I have not designed anything new since the beginning of December. During this time, I have given much thought as to whether or not I would shut down completely. Close the website. Leave the internet. Shut down all money making, period. After spending much time in thought I have decided the answer is no. No, I will not shut down. I like having a business. I like creating things. I like all that part of this business. I just don't have time to continually design new crochet patterns.
So, my focus is shifting a bit. I have been working hard on my
Etsy shop
this week, filling it up with some delightful items. As my horizons broaden, you will find more handcrafted items in
my shop
and on
my website
that reflect the multiple facets of who I am. Right now I am exploring the world of purses and have some wonderful ideas I can't wait to start on. I am also filling up my shop with my signature tea cozies, handmade with love. Some areas worth exploring might include linens, clothes for ladies, items in miniature and wherever my mood takes me.
This purse is one such example of an area I wish to explore. And if you have never been to my
Etsy shop
, stop on my and browse a minute. You can find this purse there along with some other handcrafted items I've made recently. And, stay tuned for more! Ideas are falling from the sky like raindrops into this little brain of mine and I am now, once again, excited to have a business.