I practiced and I learned a few things about taking better pictures.
ONE: I love my tripod. I don't know why I didn't think of using this thing before. My hands are so shaky and utilizing the tripod means I cannot shake the camera. I put it on the self timer and step back so that I am nowhere near the camera when it snaps the picture. It works.
TWO: Take my pictures outside. It really works. Of course, its quite cold out there this time of year, but I am willing to brave it for a few decent pictures.
Now you would think the lighting would be perfect, right? WRONG! I am STILL not happy. I want pictures worthy of the
Front Page
! I don't think mine would make it. Here is what I came up with this morning.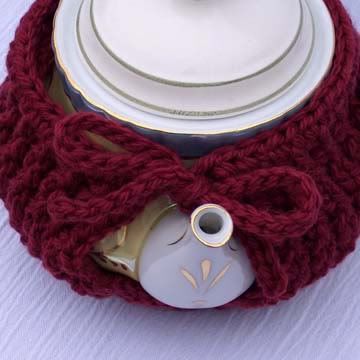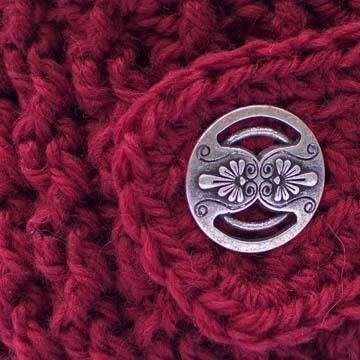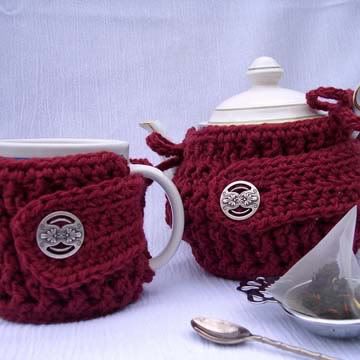 So, I got that teapot cozy set listed in my
Esty Shop
this morning and I am now off to add the purse from yesterday and work on another couple of purses. Oh....and I had better clean part of the house today or else I might get fired. No, I wouldn't get fired, but I think my dear hubby would like some clean clothes and a hot supper tonight. Fajitas in the crockpot, baby! Ummmm.