Watch out people! I've let the creative juices out of the bottle. Why I have allowed myself to keep them bottled up inside for so long, I have no idea. But they are out and alive and freely flowing forth.
Today I petted yarn. Not anything fancy, mind you. Just the basic sort of yarn you can find at Joanns or Micheals. But I petted, nonetheless.
And it felt good.
Some yarn and buttons made it into my buggy and I can't wait to get started on these gorgeous tea cozy sets.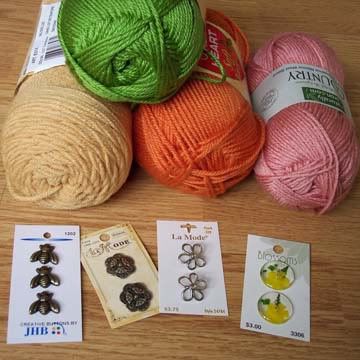 A custom order came through yesterday. She asked for tangerine with silver buttons, possibly floral. This is what I came up with.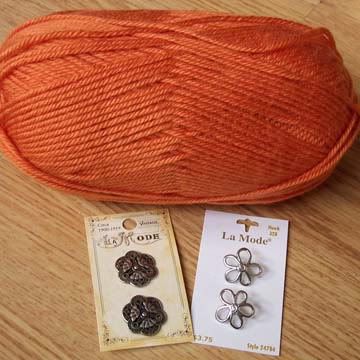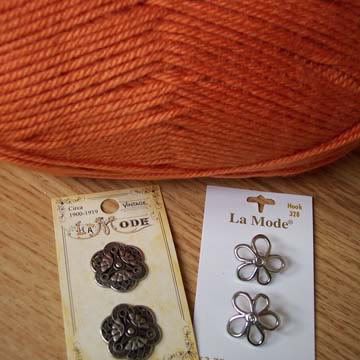 Once I get the approval on the color, I will immediately begin her set. I am going to let her choose which buttons she would like though. I wasn't sure so I bought both sets.
Anyways, I am off now to create. I need to bake some bread, finish a pink tea cozy set, photograph it, list a purse on
etsy
, and then possibly sew some doll clothes for Chloe. Let's see how much I can get done today.