This will be it. This will be the year I finish my knitted afghan. I can feel it in my bones. Yesterday I
finally
finished square 43 (which is square number 8 for my afghan.) 12 more squares to go! Woo Hoo!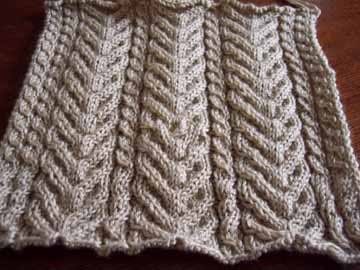 Boy am I feeling good about this. I can see that I need to work on my bind off edge a little bit but those cables look fantastic for my first attempt. Not anywhere near as hard as I anticipated them being.
I am off now to shine things up for our open house today. (After a second cup of coffee. I am needing it today.) Have a wonderful Saturday.