I finally got some bloomers crocheted this weekend (and today) for my
Etsy shop
. I chose a non-traditional "baby" yarn for these bloomers. I have to tell you...this yarn is quickly escalating up my favs list.
Naturally Caron Spa
. Aside from the constant splitting, this yarn is a dream to work with. Gorgeous colors. Silky smooth texture. And the best part is its bamboo. Well, at least 25% of it is, the rest is acylic.
But just check out these bloomers. So perfect for that darling little girl when you want something different than the traditional baby pink, baby blue and lavendar. May I present to you Coral Lipstick.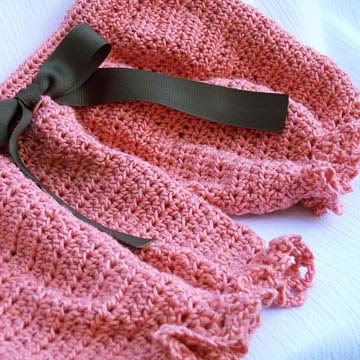 Next we see the same bloomers in Green Sheen. A brighter sage green hue.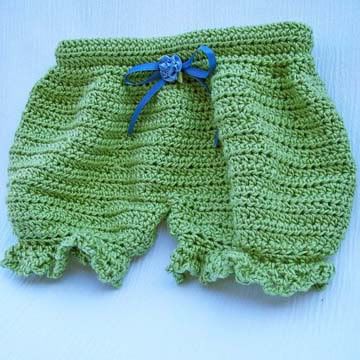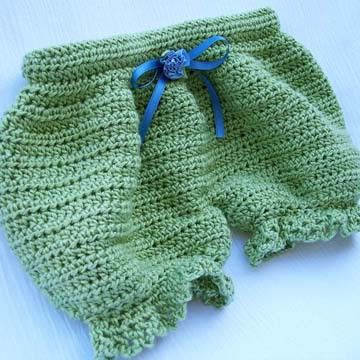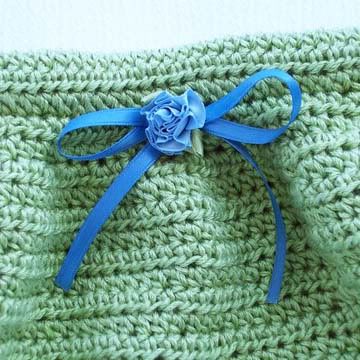 Now that those are listed, I had better get off this computer and get started cutting out Chloe's birthday dress. I only have a little over 3 weeks to get the whole party created and done. Whew! I'm vanquished just thinking about it. Good afternoon to you all. Have a gorgeous day!