Have you missed me? You may be wondering where I disappeared to last week...or you may not have. No matter. I will tell you anyways.
I received a custom order for my
Spring Blossom
dress last week and I immediately got to work. Well, three days into the project I learned a very important lesson that I hope with all my heart will never have to be learned again.
Even the designer of a pattern must crochet a gauge for that pattern. She is not above the rules of tension and sizing.
I found this out when the dress was about 2 inches from being complete. I noticed the dress was slightly disproportioned, which simply means it was about as wide as it was long. I measured the chest circumference at 24". My almost four year old measures at 21". This dress was clearly too large for an 18 month old baby.
Friday morning I frogged the entire dress and started over from scratch. This time I matched the gauge. Today I finished.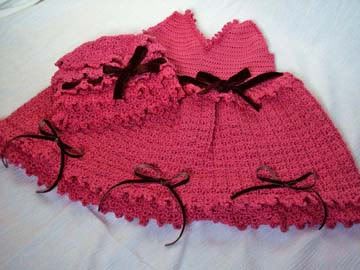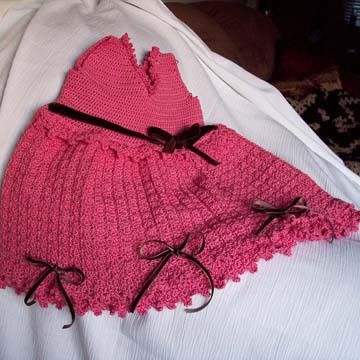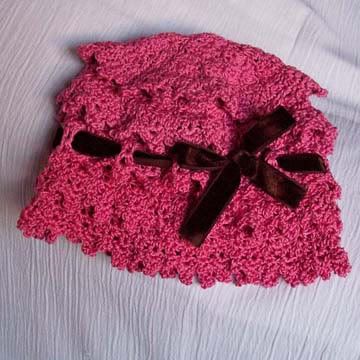 I realized as I was uploading these photos that I never showed you the completed
Vintage Shell Clutch
I crocheted last week, nor any of the zillion tea cozies I've been working on lately. I kind of left you all hanging there, didn't I? opps! I apologize.
Without further ado, I present to you a creamy bit of elegance and lace.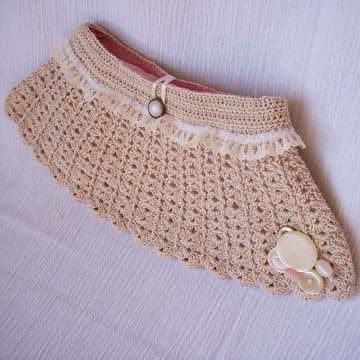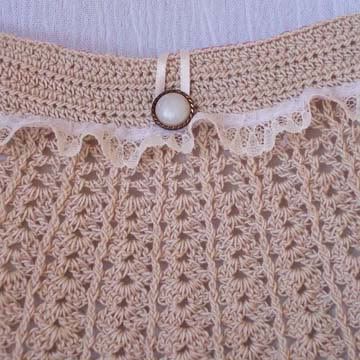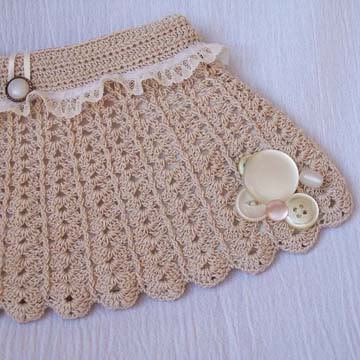 And don't forget that touch of vintage pink. I used some cream silky fabric my mother gave me for the first lining. On the inside of that lining I attached some interfacing to firm up the clutch. For the inner lining (the part you see on the inside of the clutch) I used some of that divine vintage pink fabric from a vintage dust ruffle. I LOVE that fabric and am so pleased that I STILL have leftovers. I am going to see just how many projects I can use it for. I am telling you...its the most delicious fabric on the planet.
And here is that tangerine tea cozy set I crocheted for a customer about two weeks ago. She picked the bumble bee buttons and I have to say that I agree completely with her choice. They look so much better on this cozy than they would have on the one I intended them to adorn. (I will have to show you that tea cozy tomorrow)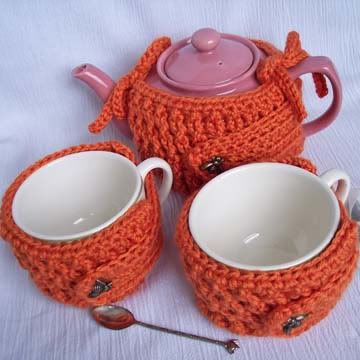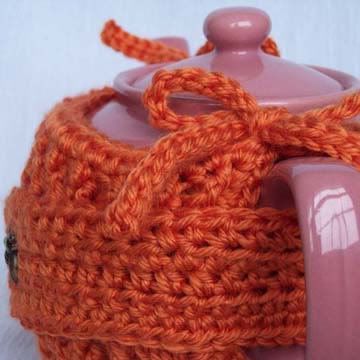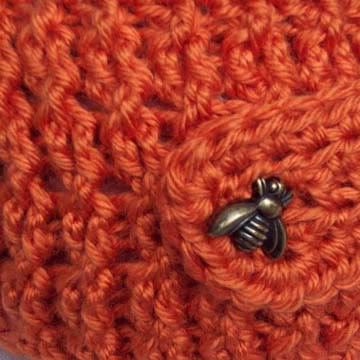 And that is where I shall leave you tonight. Tomorrow I will try to remember to post more pictures of other tea cozies I made last week. Have a fantastic evening everyone! Its been a beautiful day!