We had a lovely Valentine's Day. I woke up and fixed pancakes for the family. Not just any pancakes, either. Heart shaped pancakes. They taste better.
Then it was time to bring on the sugar. (as if pancakes didn't have enough) Conversation hearts covered the table with red tealights.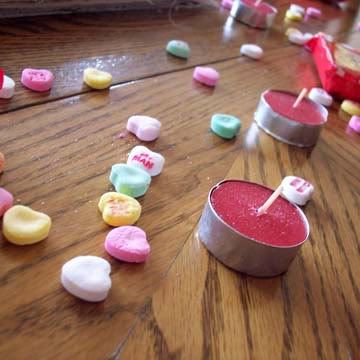 Reece's hearts mingled in with the conversation hearts for that darling husband of mine (who missed out on Reece's trees at Christmas so I HAD to get him Reece's hearts for V-day)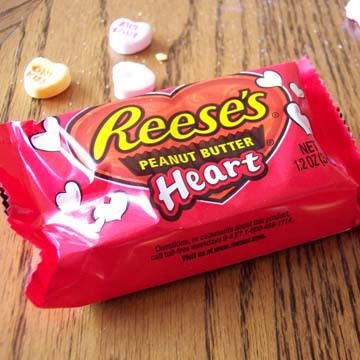 And then the big gift. Yup. I finished part of Chloe's Valentines gift. (the rest will have to wait til next year...schucks) Here is what I made for her.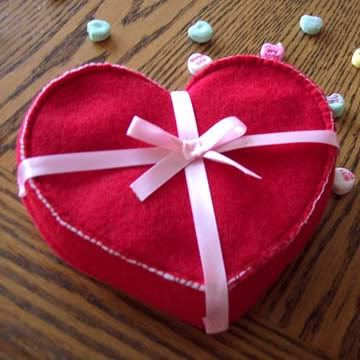 She enjoyed her "treats" very much.
Now let me tell you about this pattern. I found it in an Etsy shop called
BuggaBugs
. She has some of the most adorable felt food patterns. I bought 5 and got a 6th one for free. I plan on making a couple of them up for Chloe's birthday. My pictures and sewing job do not do this pattern justice. I need to work on the little details a bit more. But let me tell you...Chloe adores her chocolates and I keep finding them around the house on various tables as she sets them out for everyone to enjoy.
I hope you all had a lovely Valentines day. I am off to crochet for a spell. Then maybe get some sewing done tonight as well. I am almost done with that jacket. Hopefully I will have it finished to show you tomorrow. Then I need to begin Chloe's birthday dress. Be prepared for something entirely pink!