Chloe and I created a few Valentine's Greetings this morning to send to her cousins, friends and Grandma. Our table loaded up with supplies of every shape, color and texture and here is what we came up with.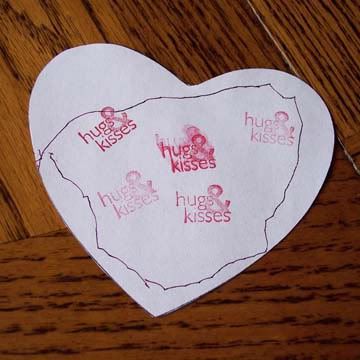 First I cut out hearts of pretty scrapbook paper using a cookie cutter as my stencil. I had Chloe stamp on the white backside of the hearts and draw. (she traced the edges to make more "hearts") I folded up the hearts to form these little envelopes. We glued the corner down and then attached a tiny button with glue. These are very small little Valentines we can send in a regular envelope with a letter to her cousins for Valentines day.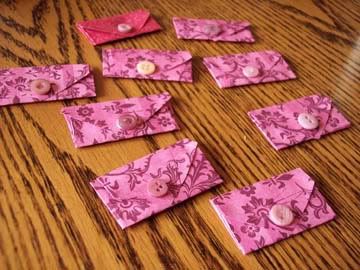 Next we made little butterfly kisses for her friends she will see in person. We used heart shapes, glued the edges together to make the wings and added goggly eyes and a chocolate kiss. These turned out soooo cute. I think we will be making more as soon as she wakes up from her nap.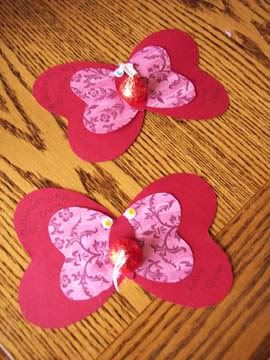 Now for Grandma. I cut out a ton of tiny hearts and had Chloe tell me things about her grandmother. I wrote her words on the hearts and had her glue the hearts on a bigger heart. Sort of a "conversation heart" idea.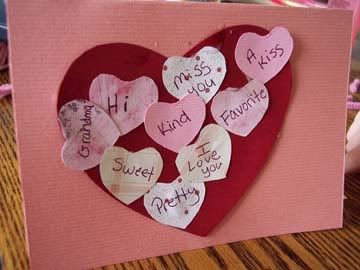 Tomorrow I think we will make some decorations for the house. I will have to see what we can come up with. Have a blessed day all day long. Smile at someone near you today.