This has got to be the best cake I have ever made. By far. I can't wait for Chloe to see it tomorrow. (she has seen the icing but not the decorations on the cake. I wanted that to be a surprise) First, here is the Candyland board game so you can see what I tried to recreate.
Chloe helped me make the icing. Yes...that is my daughter pouring a bag of powdered sugar into the kitchen aid. I am
very
trusting. No...actually, she has been cooking with me so long that she knows the drill and is very careful with things.
And now.....
The Cake
.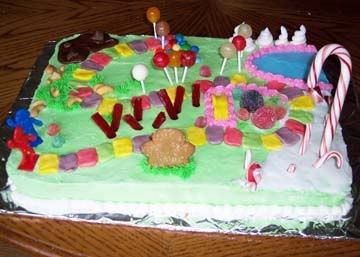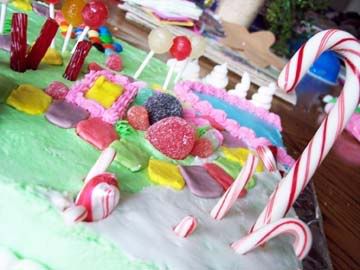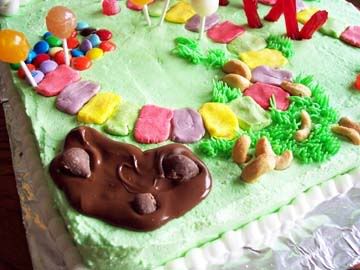 I am off now to create Candyland in my house! We are preparing for a sugar overload tomorrow. (don't worry...all kids are being sent home with a toothbrush in their goodies bags. I am not completely evil.)