If you were around last year about this time, you may recall that I mentioned my idea for Chloe's birthday party this year. That plan was a dress up party and I spent the entire year searching thrift stores and yard sales for perfect ensembles for boys and girls to play with.
Well, about two months ago, Chloe and I sat on the floor playing Candyland and the game board proved more than I could handle. As I searched the cupboards for M&M's or gumdrops or any candy for my sugar fix, the notion struck me. Let's have a Candyland Party! And who wouldn't love a Candyland party?
So, I asked Chloe which she would rather have...a dress up party or a
Candyland Party
with a candyland cake and lots of candy. You can imagine her response.
Now I am working on setting up our entire main floor as a lifesize version of the game...complete with giant candy. Check it out.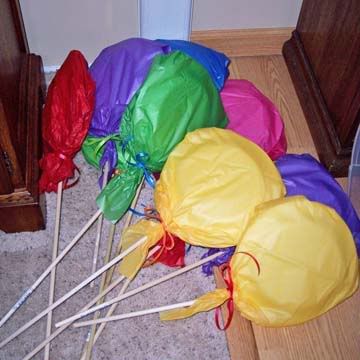 Giant Lollipops!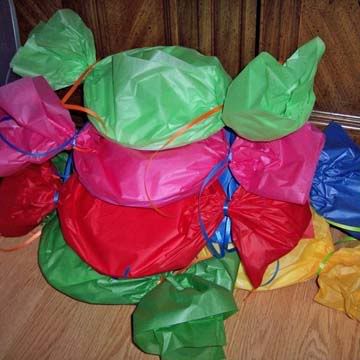 Giant Candies!
And that is only the beginning of our candy filled plans. I will have more to show you as we get closer to the big day. (which is only 3 days away!!!!)