Apart from the fact that I am STILL sick, we have been doing fairly good around here. Mother's day was a huge success, if I do say so myself. Breakfast in bed (pancakes), coffee (that I didn't have to make), 3 Jack Johnson cd's and a dinner at one of my favorite restaurants. We even had time to hit a camping store and dream of the time when we could afford all those gidgets and gadgets to make camping easier. I love being a mother. It is truly one of the best gifts God could have given me.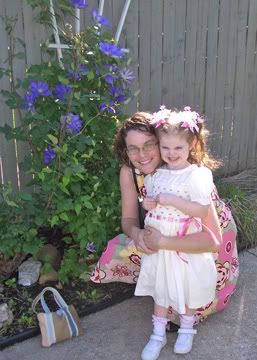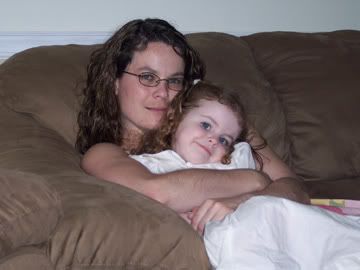 Monday I hit the thrift store near me to pick up some camping clothes. I spent $29 and got two pairs of jeans for Chloe, four shirts for Chloe, four shirts for myself, one pair of jeans for myself and a pair of sandals for Chloe. Not bad...not bad at all. I noticed a bicycle in front of the store which was the perfect size for Chloe. I told James about it before dinner and so we headed back out that evening to pick it up. I had priced some bikes at Kmart for $50 and $70. The thrift store bike is the $70 bike from Kmart and we only paid $7 for it. Of course it didn't come with training wheels so we had to buy those and then dear little Chloe absolutely needed a basket on her bike, so we bought her one of those too. Sooo...this bike cost us a total of $20. Alot cheaper than the $70 one from Kmart.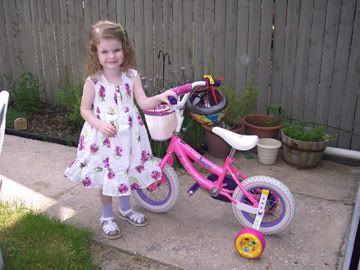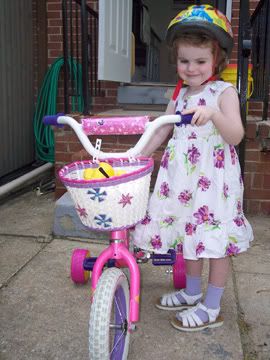 And what else are baskets for but to put your entire collection of rubber duckies in to ride along with you?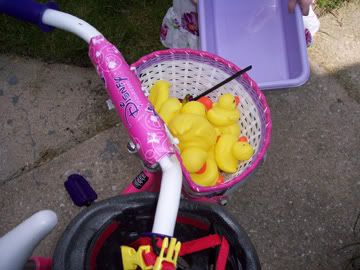 And now we are packed up and ready to head out of town to visit my dear friend Karen. I shall take lots of pictures and will be back tomorrow evening. She has up and left me and moved an hour away and I simply MUST see her before I wither away from missing her. (she's only been gone for a little over a week, but that is entirely beside the point...plus she has a gigantic fabric store near her that she has promised to take me to) So, it shall be a fun two days for me and I will be back with pictures. Have a great day everyone. I leave you with one of my favorite Jack Johnson songs.