Last I left you we were heading out the door to visit Karen who moved an hour away from me. I must first tell you about the drive. Although I was driving and could not look about as much as I would have wished, I did see that the drive was gorgeous. Very much so. Bright green trees. Dark green trees. Most of the time you don't even realize that you are in a major city. Amazing. This area is growing on me as we are prepping ourselves for possible orders. Sad, isn't it? It took me three years to enjoy the area and now we will probably leave.
Oh well. That's life in the military. So...about the time with Karen. It was fantastic. We shopped to our hearts content. Chloe was so excited to sleep in her sleeping bag. I thought she would have trouble with the whole thing but she didn't. I put her on the floor so she wouldn't get used to sleeping in my bed and she did wonderful. (the cool sleeping bag helped quite a bit too. It was given to us by a friend)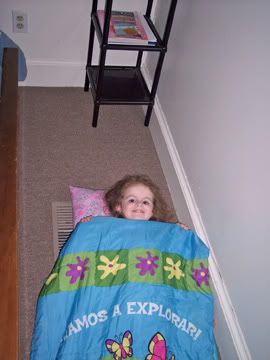 Day two we did a bit more shopping. We found a fantastic Organic food store near Karen filled to the brim with delightful goodies. Ever heard of organic soda? I hadn't until this week. Its carbonated juice, basically. Without the corn syrup and junk. It was quite yummy. For the afternoon we just hung around her "house". She taught Chloe how to make a puppet on her hand with a scarf.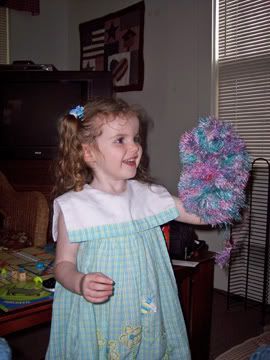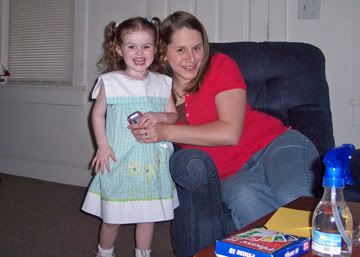 I will miss my friend who used to live about 3 minutes down the road. Now we shall just have to have more adventures in her new location. All that we need now is to find a nice tea room near her and we are set.