I am in scrappiness heaven, if there is such a place. I am quite sure there is. I dragged all of my stuff out so I might as well use it up while its sitting all over my basement family room. No point in putting it all back away for the next few years.
I am pleased to say that I have used up almost all my random sticker stash. WOOO HOO. These are the stickers that are left in onesies, twosies, threesies and sometimes foursies and fivesies. I still have another sticker stash of those that only have one or two missing from the entire sheet. That's a completely different story though. I have yet to even look in that stash and will most likely save those for a scrapbook page. The amazing thing is though that I have yet to even make a dent in the scrap paper stash. I aim to work on that today but before I head down to the dungeon I thought I would show you the cards I finished yesterday. I brought the tripod down today so the pictures should be a bit better than yesterday.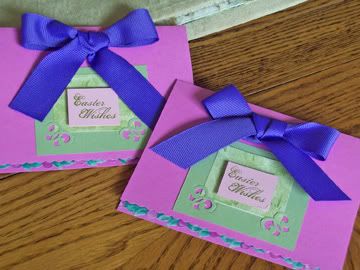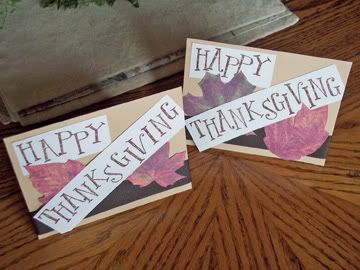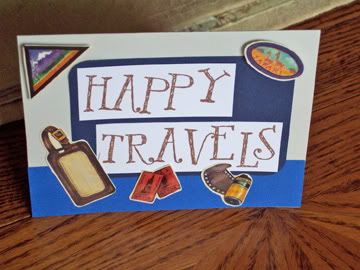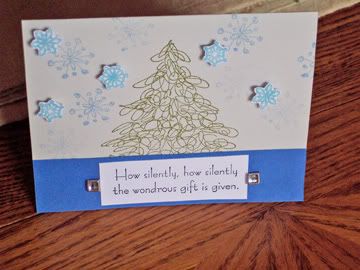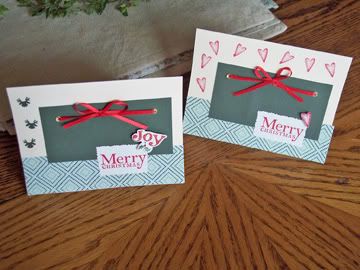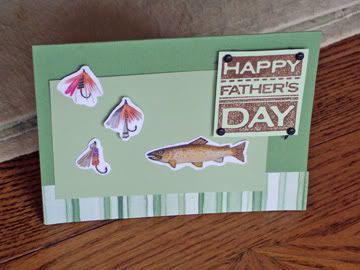 I have a couple of confessions to make. First of all, I love pop dots. I LOVE them. I adore them. They are the single, most brilliant invention for card-making on the planet. I also love glue dots. I learned about those brilliant little things this past weekend and I have no idea how I survived before without them. Its amazing that I could even breath or sleep without knowledge of such an idea as glue dots. Little dots of glue that you pick off the roll and place where you need them. These things are amazing when it comes to gluing down ribbon or other smaller items. Yes, a truly ingenious invention.
And I wanted to tell you that I have found the perfect way for attaching random stickers to my cards without them being "sticker-like". (don't particularly like that kindergarten look to my cards) I place them on a piece of cardstock (preferably neutral colored) and then cut around the sticker. Wa-la! Instant die cut. Then I add the pop dots to the ones that need to pop and perfection. I love it. Well, now...I must be off if I want to get more cards done today. I have some sort of exciting news to tell you all but I think I will wait for another post. Have a fabulous day all day long.