We have been praying steadily for a week about where we should adopt from. I have always believed when the time came we would adopt an older child out of the foster care system. One of the things we prayed early on in our decision making process was that God would direct us and lead us to the child he has in mind for our home and love. Part of that leading includes James and I being of one heart and mind in each decision that comes along. We have prayed that we would be united in all this. Well, it only took two days of praying individually and together and we both felt that adopting through the state is not for us.
We have picked a Christian agency and we will be adopting through them. Also, we have chosen an age range of birth through 5. We feel that it would be best not to adopt a child older than Chloe.
With this new decision having been made, now comes the financial aspect of it. Adopting through a private agency is extremely more expensive than through the state. We are talking thousands of dollars more. We could get most of it back through the tax credit afterwards but we still need the money up front. How do we get that money?
Well, we have been toying with some ideas and one of the ideas I had was to sell things to raise the money. I have plenty of scraps and could make a couple of quilts. I don't know that they would be quality enough to sell, but we shall see. With this as my motivation, I sat down today and started working on some nine patches with those 2" squares I cut out last summer. (see...I told you I would use them eventually...)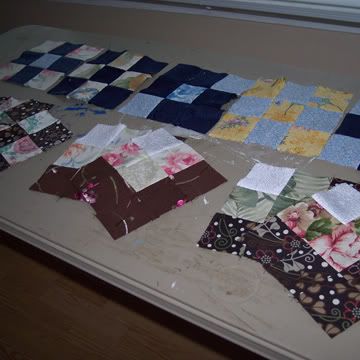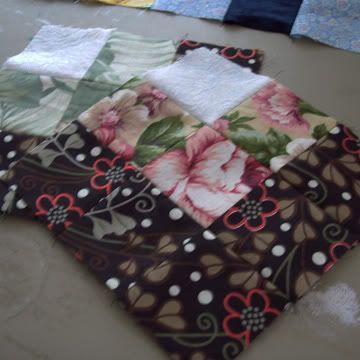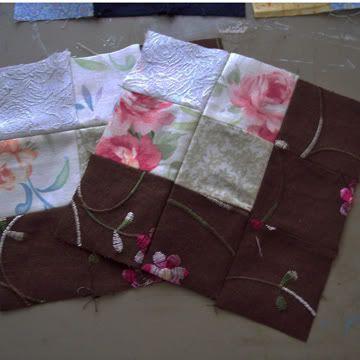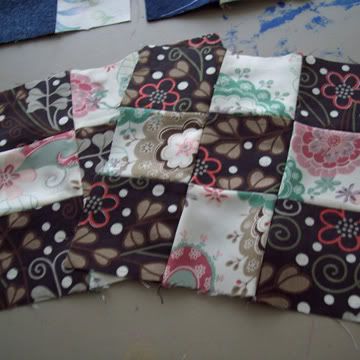 So, I don't know if this will work to raise money or not. I don't even know if people actually buy quilts. We shall see. And who really knows if this will be good enough to sell. It is completely made from scraps so there really isn't a rhyme or reason to the pattern or fabric. Any feedback anyone?