While I was quite pleased with my little fondant monkey, I have to be honest and say I am not pleased at all with the over all cake. It didn't turn out anything like what I had pictured in my head. The colors of green are all wrong. The leaf tip (number 67) didn't work right and a girlfriend recommended a different tip (number 351) for the leaves and I am not pleased with it. I have not mastered that tip yet and while it looked good on my practice board, once I transferred to the cake the skill was lost. The leaves just look like triangle blobs with points. Also, I am still struggling with getting the icing nice and smooth. I even tried the water on my spatula trick and that didn't work.
Anyways, I promised pictures of the cake so here it is. My only prayer is that the lady whom this cake is for will love it.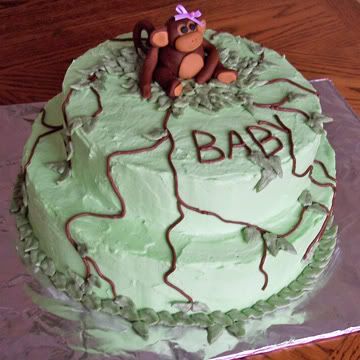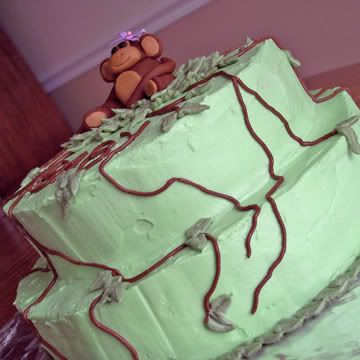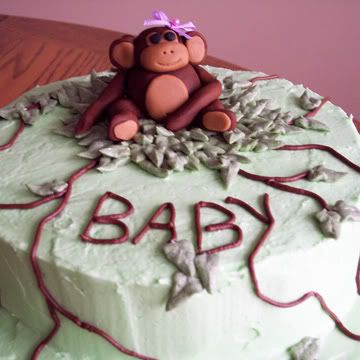 Well now...I am off the spend the evening relaxing with the family. Its movie and popcorn night and possibly some hamburgers on the grill. Have a fabulous weekend.