I mentioned Warren's rocks yesterday and I think its time to show you exactly what I meant.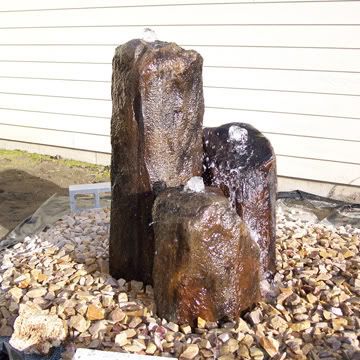 Can you believe he made these out of concrete? I am amazed! Warren is teaching me all the ins and outs of creating these rocks and I am quite tempted to make a stab at it this summer.
Last night we had a delicious dinner at James sister's house of baked ziti and James mother's sauce. She used to cook sauce all day with chicken and sausage. Yum! James sister makes it to perfection.
Later in the evening we headed out onto the deck to enjoy the lovely weather they have here in the Inland Northwest. It wasn't long before James nephew challenged him to a race.
James won. Of course, at that point everyone else had to get in on the action.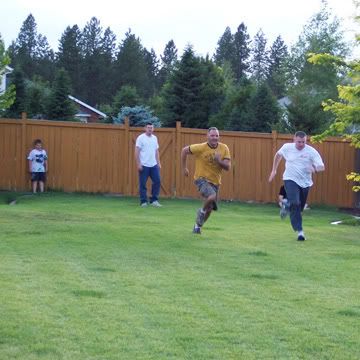 Not much later and the motor bikes came out.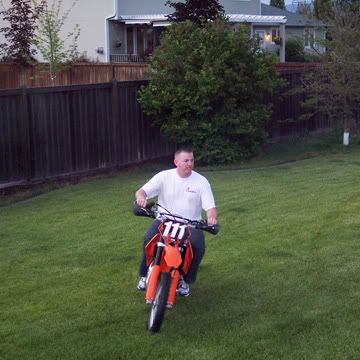 Our brother-in-law took Chloe for a ride. She squealed and giggled the entire time.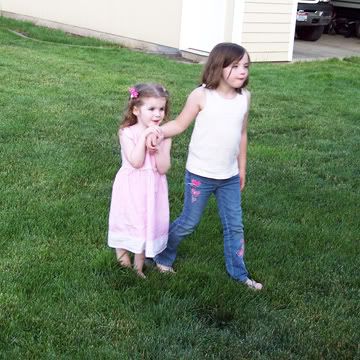 Chloe sure is enjoying her cousins on this trip. We are having such a great time. I will have pictures soon of the cake I made for my sister's children. They are having a birthday party Saturday which we will unfortunately have to miss since we will be camping with James whole family. I can't wait to show you this cake. Sarah has a friend who decorates cakes so she borrowed all the supplies from her which was nice so I didn't have to pay $15 for another piece of luggage on the plane. (most airlines charge $15 for your first bag anymore...ridiculous, if you ask me)
Anyways, I better run along. Sarah is finishing up putting her children to bed and then we have a few minutes to chat before James picks us up to return "home" for the night. Have a fabulous weekend.