I loved spending the day with my sister yesterday. This is the one thing I hate about living so far away from family. I miss my sister. Its funny because we are polar opposites on just about everything except shopping. We both love to shop. Everything else we disagree on...yet we love each other and are best friends.
When we first pulled up to Sarah's house, we saw my father standing in her driveway. Wow! What a surprise. He came over for the day to build a sandbox for the kid's birthday. We all jumped right in to help.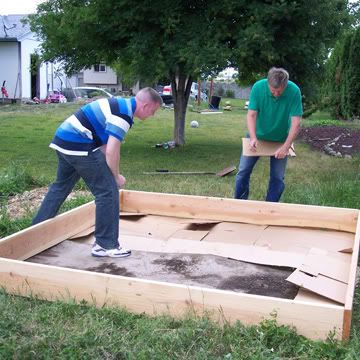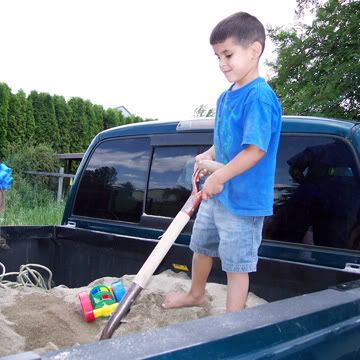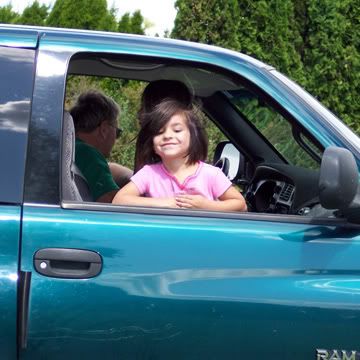 The cousins all loved each other. It was so neat to see them playing together. Chloe giggled and laughed all day long. Megan took Chloe under her motherly wing and dressed her in a few different dresses. If Chloe needed help, Megan was right there to offer her assistance. We peeked out the window at one point and saw them playing "bride". At first Chloe was the flower girl for Megan and then they decided to get married. It was so sweet.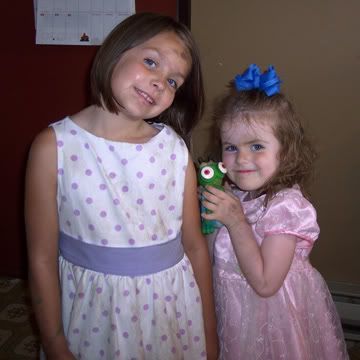 My littlest nephew is such a dear. He grinned and giggled at me and stole my heart away. He is such a sweet little baby. He is always hungry too.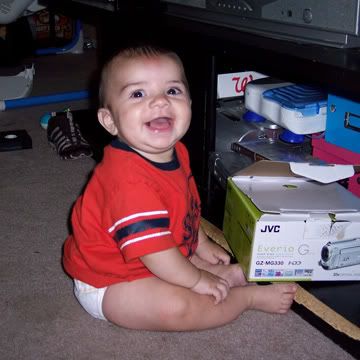 I must be off now. Its time to pack up for a weekend of camping with James family. I will hopefully have some fun pictures for you Sunday or Monday. Have a blessed weekend everyone!