We stepped back in time yesterday to a pre-historic era. The era of dinosaurs.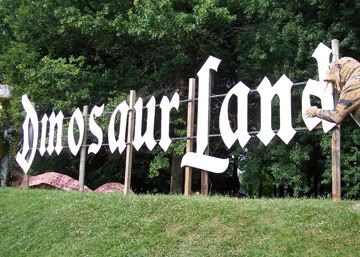 Chloe entered dinosaur land with great trepidation.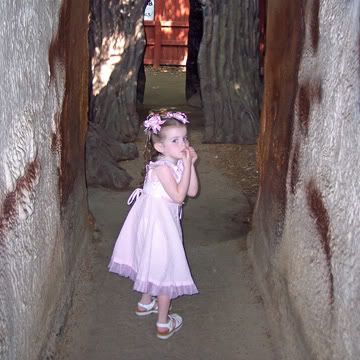 After some convincing, Chloe finally touched one of the animals. (the giant shark)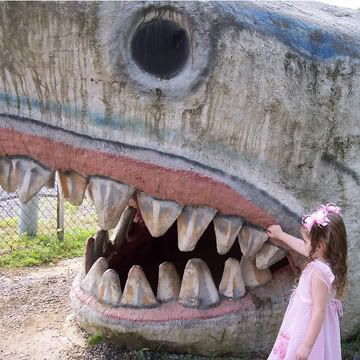 I showed her my favorite dinosaur.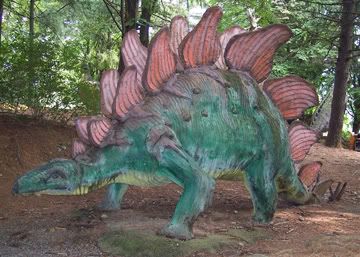 Chloe then immediately ran up to a random dinosaur pronouncing it as her favorite. (I think she chose it for its small size.)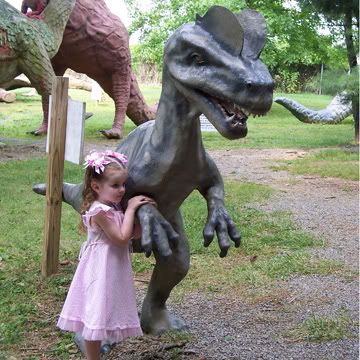 She commented quite a few times about how huge the dinosaurs were. It was neat to tell her that these great creatures once roamed the earth. She was pretty amazed.
After Dinosaurland, we drove over to the Wild Animal Park. We purchased some food for Chloe to feed some of the animals. Upon opening the door outside, we were immediately greeted by a hungry little goat.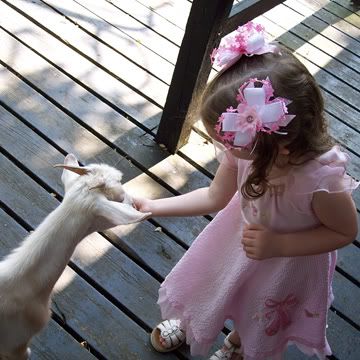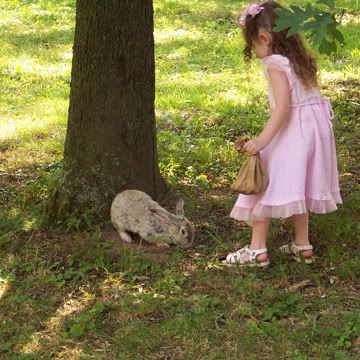 My favorite was the panther (they didn't have any tigers). Chloe's favorite was the baboons (or monkeys).
For supper James and I decided to find some place interesting and new. We chose to eat at an Indian restaurant. Yum. I experienced my first taste of India in England. I have wanted to try it again ever since but we just never seem to when it comes time to chose a restaurant. We loved this place. It was quiet and the food was fantastic. I loved the dishes they served the food on.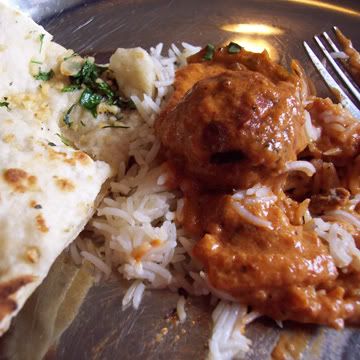 James ordered his meal with medium heat. I warned him that Indian spices are different than South American spices. He failed to heed my warning and ended up with a bright red face and watering eyes for the duration of the meal. He claims he liked it though.
That's my brave husband.
Today, Chloe and I are off for more adventures. My fingers are crossed for finding a tea room somewhere. Have a fantastic day everyone. I will chat at you again soon. May God bring you a smile today.