It amazes me that my child still thrives on climbing inside things. All of you long time readers of my blog have seen multiple pictures over the years of Chloe inside small spaces. She has not outgrown this fascination.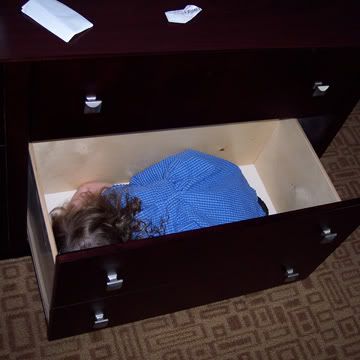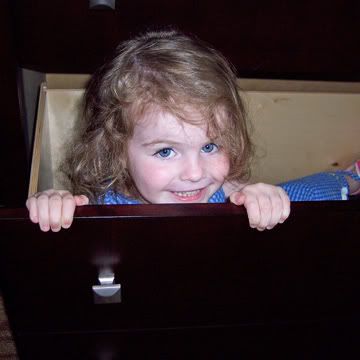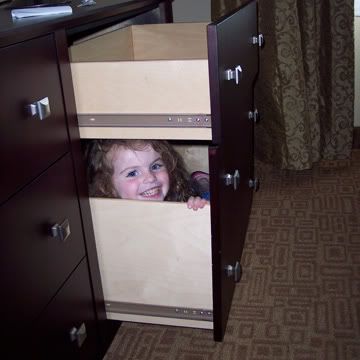 "Can I sleep in here", she asked me yesterday. She cracks me up.
Anyways, here are a few pictures of our swim yesterday. The indoor pool was warm as bathwater and felt
soooooo
good. The best time to swim, I found, is midday when everyone else is at work. The pool was packed last night during the evening so we were unable to get a second swim in before bed.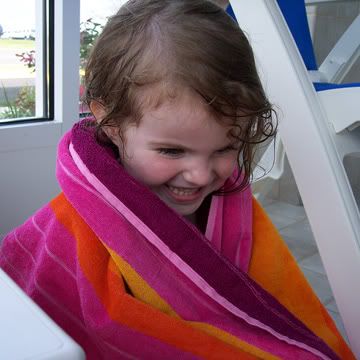 Now we are off to Dinosaur Land for our morning excursion. I will be sure to get loads of pictures for you all. Have a great day!