We've hit the road again. This time to the lovely Shenandoah Valley. I am sitting at the desk in my hotel room, fascinated by the fact that I can type on my blog and upload pictures here with complete ease but also mindful of the fact that anyone in the building now has access to anything I open on my computer. So, I will keep this post short.
While I unpacked and settled in yesterday evening, James and Chloe made themselves quite at home.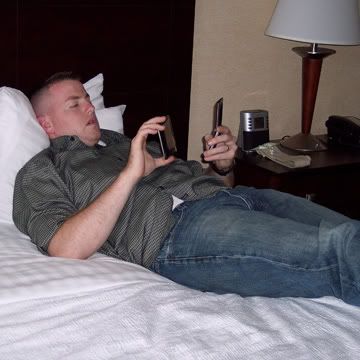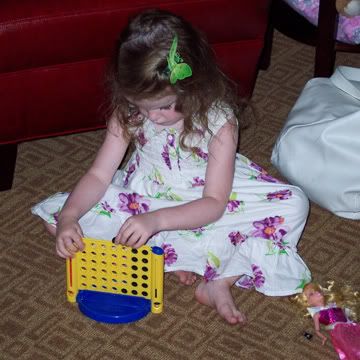 After making sure we had internet access and all electronic toys could charge properly, we headed to the local steakhouse for dinner.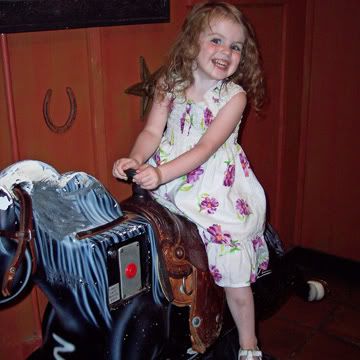 Local and yet we are not in Texas. Maybe they should have named it Shenandoah Steakhouse for some authenticity. Anyways, after dinner it was time to pick up some supplies. James dragged me to Walmart (I say dragged because I avoid Walmart at all costs and would rather buy my groceries from a gas station than Walmart) and we bought some breakfast items and snacks for the hotel room. (which has a lovely little fridge in it)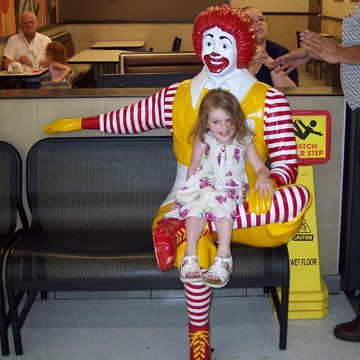 Chloe found a friend who she convinced to pose with her. He was extremely patient through the entire thing too. Just sat there and let her climb all over him.
So, that was the beginning of our adventure here in the Valley. We hope to have more to show you before the week ends. Right now, I have a patient little girl telling me we are late for the swimming pool. I guess that means its time for me to get my swimsuit on and head down. Have a gorgeous Monday.