Last Wednesday...opps...let me clarify...
last week
Wednesday (since yesterday we flew home) we drove to my parents house and unloaded all our gear into their travel trailer.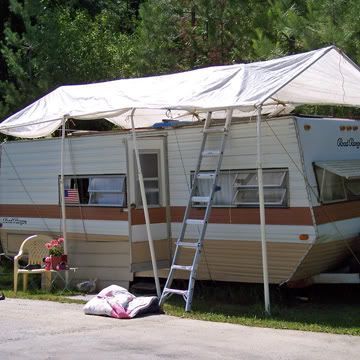 This is the road view of Rose Lake. My parents live above this road.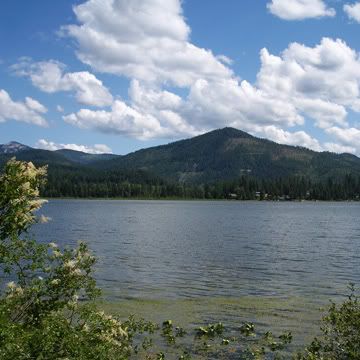 Gorgeous...absolutely gorgeous. James kept calling it "God's country" the entire trip. He would comment about the sky and how large it seemed. Much larger than the city in which we reside. If only I could take him to Montana. Now
that
is some big sky!
Anyways, Wednesday afternoon we headed to Coeur d'Alene Lake to meet my oldest brother Joel. We swam a bit in the colder type water (which wasn't near as cold as Ponderay Lake) and then drove out to the boonies where Joel calls home.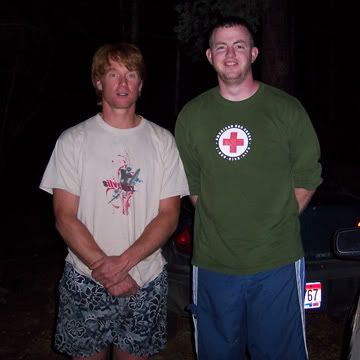 He still lives in a little one room
thing
he built. I am a little unsure of what to call this thing. (and I forgot to snap a picture of it to show you all) It's made with smaller trees for its frame and tresses and that is covered with black carpenter tarp (the stuff inside your houses). The inside walls are insulation. In the center of his "hut" sits an old stove with the pipe running up and out the roof. He heats the entire room with this. When you first enter, the dining room table and chairs are on the right hand side next to a window and a counter with sink runs along the opposite wall. When the countertop ends, the bed begins. The bed frame was also made with smaller logs from smaller type trees. Along the wall opposite the bed (by the kitchen table) sits the couch. Most of the furniture in here belonged to my grandparents. The couch, the dining table and chairs. I even recognized the giant, green, wooden clothes hamper with the letter G made in holes on the front.
He uses a gas camping stove for cooking which he hooks up to a propane tank. He also lights up some camping lanterns to the propane tank for light. I was amazed that he had running water in his kitchen sink though. I didn't get a chance to ask how he accomplished that feat, but was thankful for it when it came time to wash up for supper. I do believe Joel is the master of one skillet meals. I don't know everything that went into the skillet, but I am quite convinced it incorporated items from every food group.
Joel plants a garden each year but with the late snowfall they received in that part of the world this spring the plants are not growing well at all. My mother even complains of the same trouble. Things just aren't sprouting and they are having to replant everything.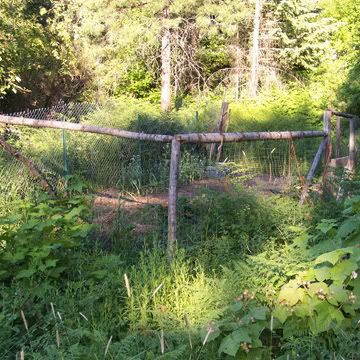 Joel was pretty excited to show James his new toy. James was pretty excited to see his new toy.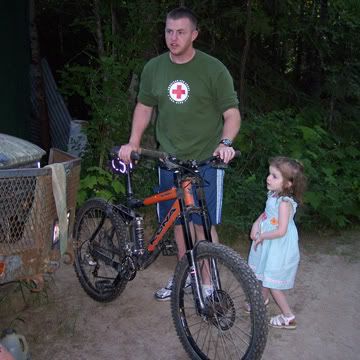 A downhill mountain bike. Joel works as a sky patrol on Silver Mountain and in the summer time he works on the mountain biking trails around this mountain. Joel and James got to talking about this and James was thoroughly and completely fascinated with the novel idea of sitting in a gondola to ride up the mountain and then riding his bike down. They made plans that night for James to spend Friday evening at Silver Mountain with Joel, riding down the mountain.
I better close off for now. I am a week behind in telling you of our trip and I also have some catching up to do around the house. I hope to have another post up shortly with more vacation pictures and fun for you all. Have a fabulous day!