Okay. So, I went MIA for a few days...or a week to be more exact. I am sure you all missed me, didn't you? Anyways, even if you didn't, I missed blogging this past week. See...the thing is...when you are visiting family, time just seems to fly by. We have been so super busy that I don't really have time to upload pictures and blog with everyone's slow internet speeds around here. Lucky for me, my dear husband drove me into town today to buy a charger for my camera (which died this morning as I tried to photograph a huge rabbit in my parent's front yard) and to bring me to this fantastic Christian coffee house. (you may remember that I visited this coffee house last summer with my Daddy...its his special hangout place)
So, without further ado...I present to you our camping pictures.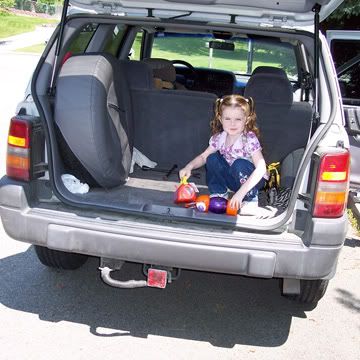 Tammy's parents let us borrow their jeep for our first week here and we packed the thing full for our camping trip. (which was later unloaded into Warren's truck so we could ride with them...long story that doesn't need blogged about)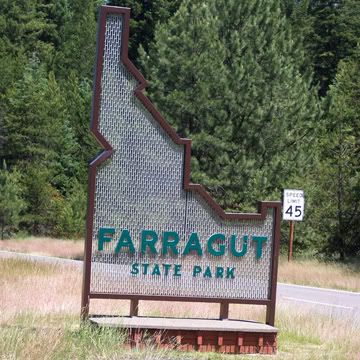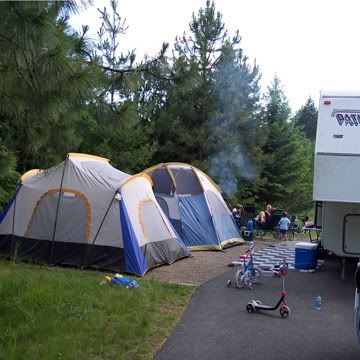 We camped with James entire family at Farragut State park. Everyone brought their bicycles and somehow there ended up being enough for Chloe, James and I to take some rides too.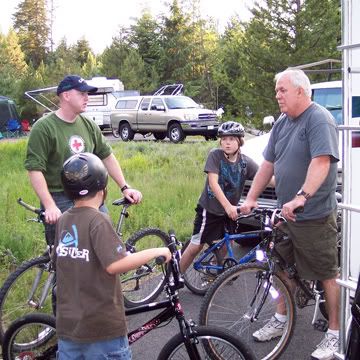 The big excitement of the weekend was James sister's new boat. Oh...the fun we had. Cold, exhilerating fun...but still fun.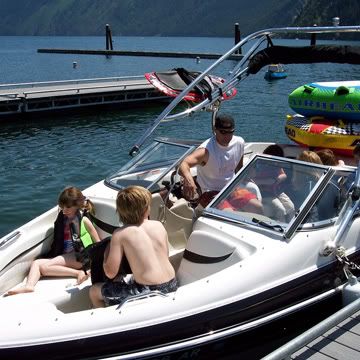 While the weather was perfectly warm for our camping weekend, the water of Ponderay Lake was not. Imagine, if you will, freezing rain or sleet hitting your face as you are skipping along the top of the water at 25 miles per hour. Yes...this is what we felt. But we simply HAD to ride the tubes no matter the temperature.
And that there picture is my proof that I am indeed in the ice cold water. I was the very first one to insert their body into the water. I was also one of the only people to NOT be thrown from the tube. Lucky me, because as others found out the hard way...it was NOT fun sitting in that freezing water waiting for the boat to come around to pick them up.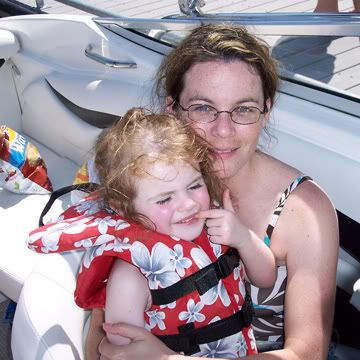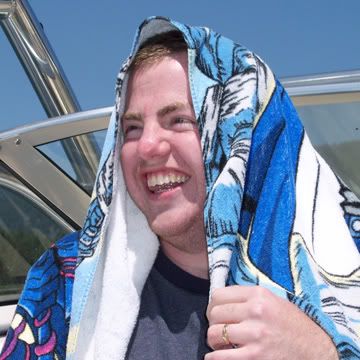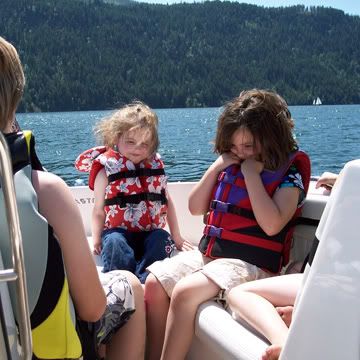 Each evening, James niece made smores for everyone around the campfire. There is not much that trumps smores unless its that you don't have to cook the mallows yourself. (because I tend to catch mine on fire and James niece gets them cooked to perfection each time) She would ask how I wanted mine cooked and I responded every time, "medium rare, please" and she did it. She is the greatest! I want her to camp with me everytime I go now.
Well, I must be off to gather up my pictures for the next post. I am unable to upload pictures at my parent's house (yes, they are still on dial up and photobucket doesn't even load the front page) and so I am trying to get you all caught up from our week today while I have high speed internet. Chat at you soon.