Monday we took one of James nephews to Silverwood Theme Park. He has a season pass and can bring two people with him for free. We bought Chloe a ticket in and had a blast for the day.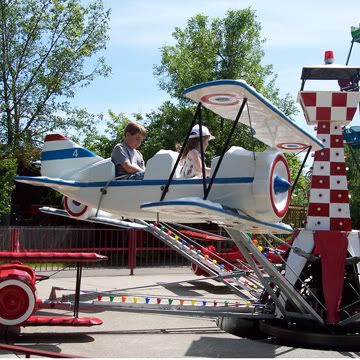 Jaydon even rode the airplane ride with Chloe. Such a sweet cousin.
Tuesday we were invited by James sister to this fabulous place called Triple Play. My skin looked quite red by Monday evening from all our outdoor adventures so seeing an indoor water park felt pretty good. I couldn't believe that they finally got something cool in this area. Why wasn't it here when I was a kid???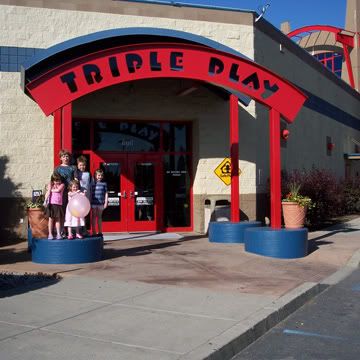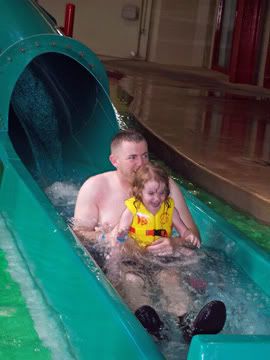 So, not only does this place have an indoor water park, but it also contains a bowling alley, rock climbing, bumper boats, two mini golf courses (which you KNOW James and I had to try out) and even go karts. I even braved my very first lazer tag experience with the two boys.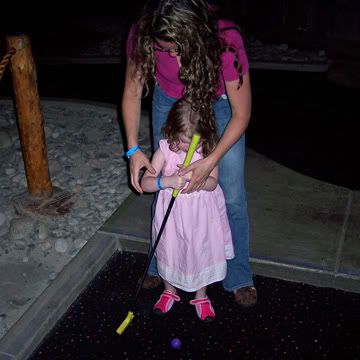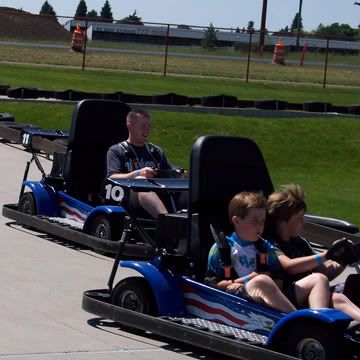 Chloe earned quite a few tickets playing the games. Her favorite was stomping on spiders.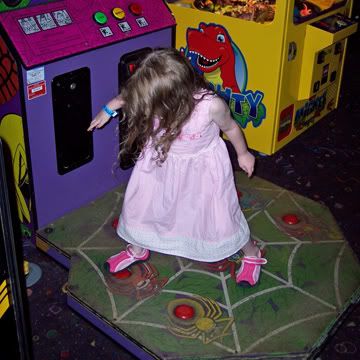 That evening, we headed over to one of James sister's house for London Broil and outdoor games. I even played a bit of badminton which I have not played since highschool. I was still pretty good at it.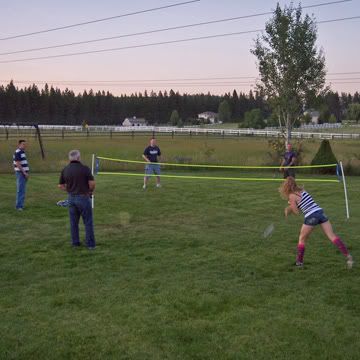 Well, now I must be off. My internet time is at an end. I will try to get another post up soon, but I can't promise anything. Have a fabulous 4th of July everyone. Ours is going to be fantastic and I can't wait to tell you about it when we are done. It is more exciting than your average holiday celebrations!