No? Well, that's okay, because I found the way there myself. Or, to be more truthful, my girlfriend found the way and her family took us this week.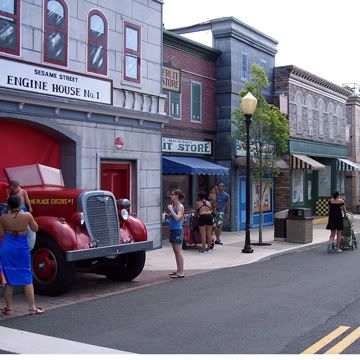 What a delightful place for the littles. Sesame Place! Everything in this amusement park is smallerized especially for them. Even the roller coaster...age 3 and above could ride with an adult. (and let me tell you...it scared me the first time. These are some very brave littles we have.)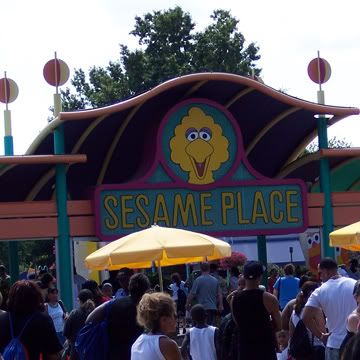 My favorite part of the day had to be the parade. Where else could you see ALL the characters I grew up knowing and loving? Of course, it is sometimes extremely difficult to wait.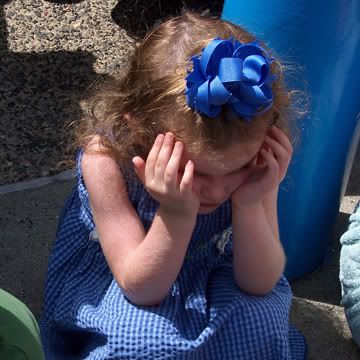 But the waiting proved its worth.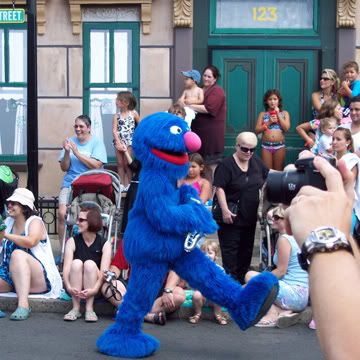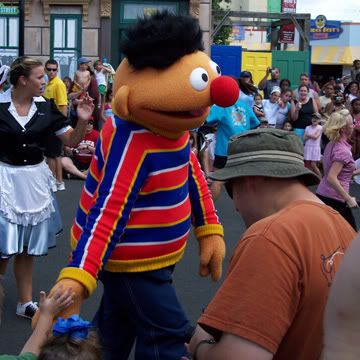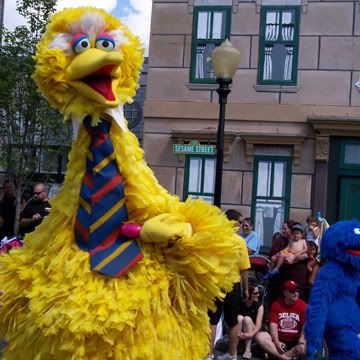 Chloe has a special connection with Elmo now after watching the video of Elmo's Daddy's deployment. I couldn't get a good picture of him though since he didn't come close enough to Chloe.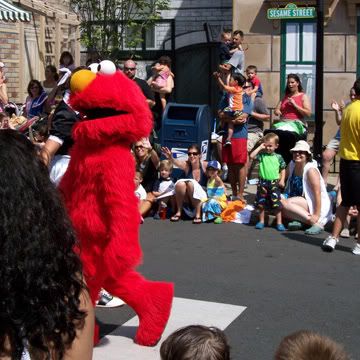 She is so cute. She informed me after the day was over in her excited tone that "Elmo is not real but he is!!!"
The whole thing brought tears to my eyes. Okay, so I am the sentimental type. I know this. But come'on. Crying over Sesame Street? Are you serious? Yes...I am. I actually had tears in my eyes. I try to say that it was mostly for Chloe's sake, but I think deep down, somewhere in the depths of my being, I was crying for myself.
I miss James.
Overall, we had a wonderful day; extreme heat, dehydration (with a headache the next day), long lines and masses of people aside. It was a fun adventure. (and I am so thankful for the water park rides)