I love the fair. I remember, as a child, we always entered our "wares" into the fair. I can still remember the elation of joy I felt when my very first attempt at baking cookies took first place. I was 10 years old and I had entered snickerdoodles and one other kind of cookie, which only took second place so I can't remember what they were. Snickerdoodles then became "my" cookie for the next few years. I believe I sickened my family with snickerdoodles...or at least myself because I have not made them again in years.
Through the years I entered various things into the fair. It slowly grew from cookies to pressed flower arrangements, shell wreaths (the shells were picked up from our summer vacation to the beach) and other mixed media art forms. The biggest motivation for entering items into the fair growing up was not only the fact that if you entered something your addmission into the fair was free, but if you received the coveted first place ribbon you won money. Yes, I typed that correctly. Talk about motivation, right? I have no idea if fairs still do this anymore or not.
Today I took Chloe to her first fair. We had a blast. Here are our pictures to share with you.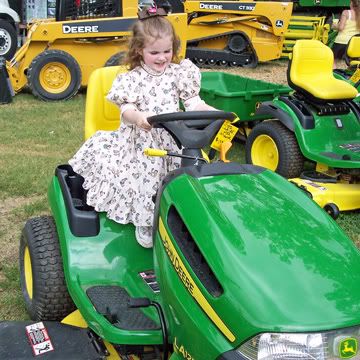 Farmgirl already? (I dream)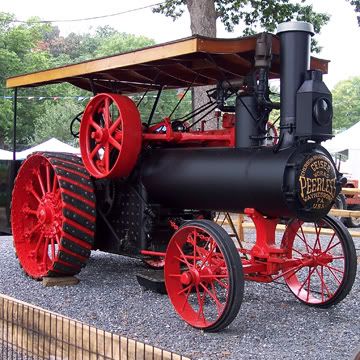 A steam tractor. I wish I could have seen it run.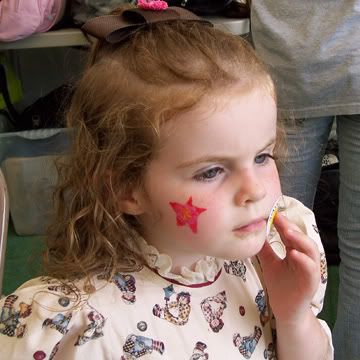 Chloe enjoyed getting her face painted from the Child Evangelism Fellowship booth. She asked for a flower and it looks more like a red and pink star to me, but she loves it. (you can't tell from the picture though)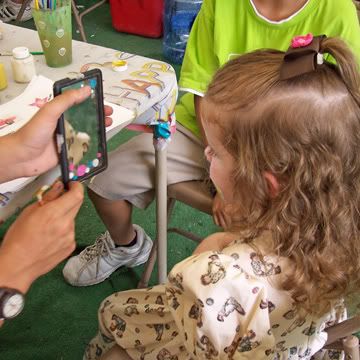 I had to take this picture. These toilets made me chuckle because I can't imagine what kind of person would find this a fulfilling hobby. Kind of weird to me, but hey...we all gotta earn a living, right? (I just wonder who buys this sort of art)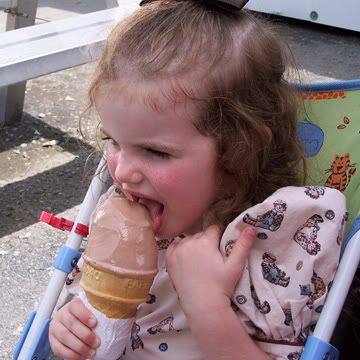 Yum! We missed out on funnel cake because it was just to plain hot to eat it. The ice cream felt so good. (sweat was literally dripping off my forehead by the time I found the ice cream vendor)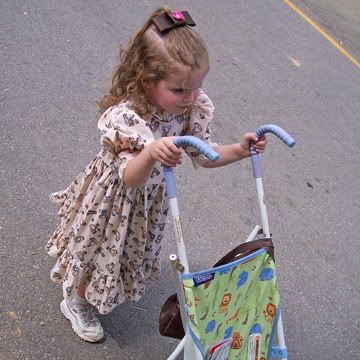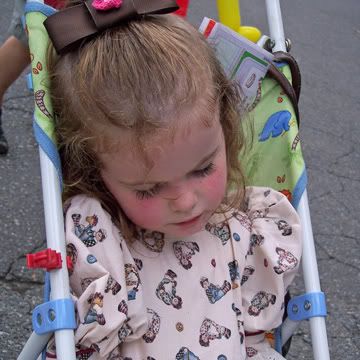 What a wonderful day. We have another fair visit scheduled for next week with Miss Karen. I will NOT pass by the funnel cake next time. (and I am hoping to see some doilies there or anything crocheted for that matter. There was not a stitch at this fair. Not even a quilt.) Have a fun evening and enjoy a nice cup of iced tea for me. Summer is almost over and fall is around the corner. Drink in the sunshine while it remains.