I love tea time.
And I love sharing tea time with my precious daughter. Today, we had "goose tea" instead of "milk tea". Chloe has yet to acquire a taste for real tea so usually I serve her milk in a teacup. (which she calls "milk tea".) And in case you aren't familiar with Chloean, "goose tea" translates into English as "juice tea".
I just love all the delicate trimmings that adorn a ladies tea setting.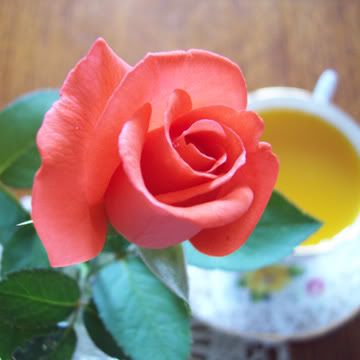 This is the most peaceful time of my day. (that and naptime) I hope you all had as lovely an afternoon as we did.