I've been asked to hostess a table this year at our church's Ladies Fall Tea. I thrilled at the chance. What a lovely opportunity to use my spiritual gift of hospitality and minister to other ladies. I am quite excited about this adventure.
As a table hostess, I am responsible for supplying china, silverware, water goblets and tea sets for 6 ladies (myself included in that 6). I also get to frill the table however I fancy and then gift each lovely lady at my table with a small token of friendship.
Now, yesterday I drove the hour to my best friend's house to spend the night with the hopes of sojourning some antique stores around her new location. We, unfortunately, discovered that the only strip of antique stores she knows of happened to be closed every Tuesday and Wednesday, the two days I was visiting. My goal had been to secure some china plates, silverware, sugar tongs and teaspoons at these stores, but no such luck. We shall just to have plan another girl's day out and visit some local antique stores near my house. (where I KNOW I can find some lovely tea things.)
It was time to revisit our plan of attack. We headed to Home Goods to see about the china there and also a possible centerpiece idea. Now hear me out. This tea is in the Fall and it is a Tea. My lofty idea? Why don't I combine "Fall" and "Tea" into my centerpeice!!! (novel idea, really) Now how to do that...
We found some worthwhile treasures and have formulated a schematic for their use. I will not, however, reveal the plan to you at this juncture. What I will do for you all though, is grant you a glimpse of the pieces I have obtained so far.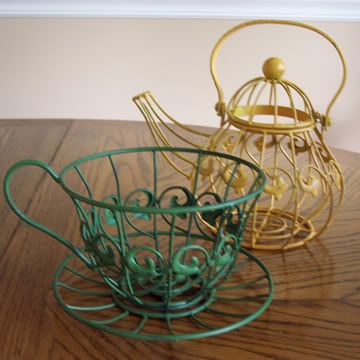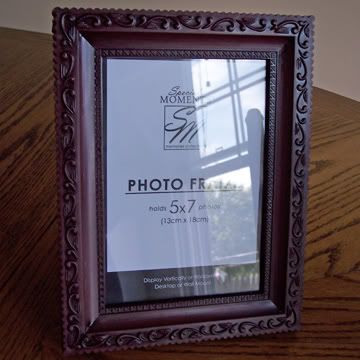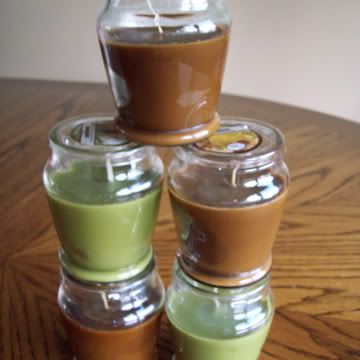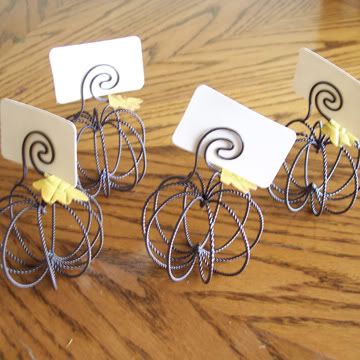 While out, we found the perfect birthday gift for a friend's little girl whose party we shall be attending next weekend.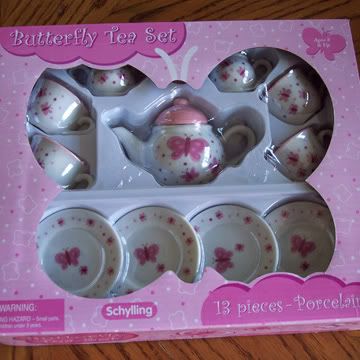 I've had my eye on this little teapot and teacup set for a few weeks now...so I finally bought it for myself. (with the idea that if I needed to, I could use it at the church tea)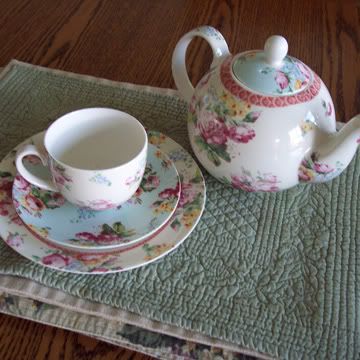 My next post shall most likely cause you to drool all over your keyboard so I will leave it until tomorrow morning, just so you should have ample time to find yourself a cloth of some sort to wipe the drool from your chin. Good night everyone! Sweet dreams.