Saturday marked 11 years for James and my marriage. What a life we have lived and I can't imagine living it with anyone else. This man truly remains my best friend. He indulges me. He pampers me. He provides amply for me. He listens to me. He allows me to dream my crazy, far-fetched dreams while tethering me to earth (on a rather long string) so I don't float away into fairyland forever.
While I enjoy celebrating this 11 year mark of marriage, it came with some sadness this year. This happens to be the second year in a row that James was deployed for our wedding anniversary.
Because I knew I shouldn't give myself over to a gallon of Mint Chocolate Chip ice cream, Oreos and numerous boxes of Kleenex, I invited my best friend over for the weekend. No, not James...my girl version best friend. Miss Karen arrived Friday ad I must tell you that, aside from seeing James walk through my door, this was the next best way to spend my wedding anniversary.
We drove to a city near us to poke around for the day. We perused a couple of antique stores, ate at the amish market and even found a tiny tea shop to check out.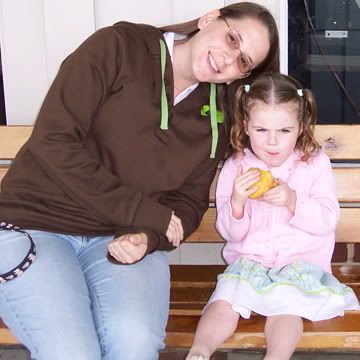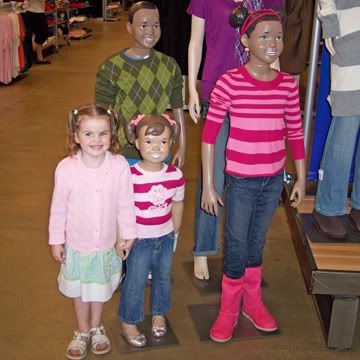 (Chloe and some new friends)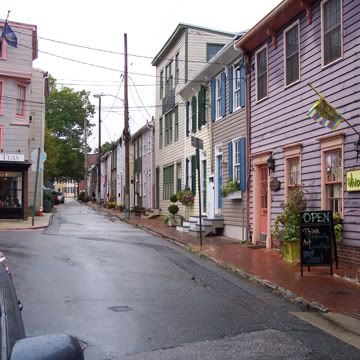 (This place reminded me so much of Ely, England. I loved it. I MUST go back when its not raining and poke around a bit more. Up for it Miss Karen?)
The entire rest of our weekend was spent baking delicious goodies and watching musicals. I think we made it through
Singing in the Rain
,
Bye Bye Birdie
and
Shall We Dance
. We also watched the rest of the BBC version of Pride and Prejudice. For the sugar portion, we baked White Chocolate Macadamia Nut Scones and the best Cream Puffs we've ever made.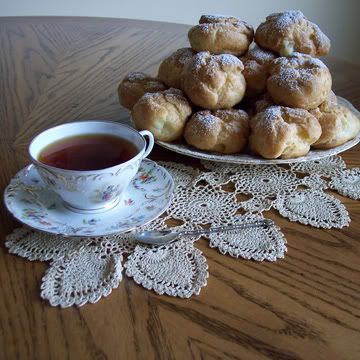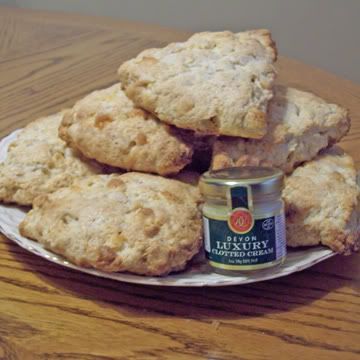 We even found a new bakery up the street from my house where I
forced
coerced
advised Karen to pick out an eclair (her doughnut did NOT count, although the title
claimed
it an eclair.) I feel that because Miss Karen asked for her picture to be taken in such a manner, she deserves to have it appear on this blog. She KNOWS I blog and she only reads my blog to see
her
name and picture appear on it. So, dear Karen? This one is for you.
I had such a fun weekend! I didn't even cry on my anniversary! Thank you Karen, for coming to keep this poor, lonely military wife company. I think I will drop from the sugar high sometime Thursday afternoon.